Devout Christians: America Isn't A Christian Nation Says the Holidays.
(ThyBlackMan.com) Several years ago, I remember working a side job for extra income. One day while at work, I noticed a co-worker discreetly move to another part of the office with a prayer rug. They preparing to observe the prayers their Muslim faith required. This was around Easter; on this same day we were being told we must work Good Friday and some of us would be working Easter Sunday. This was very upsetting for those of us who practice Christianity. Some of us spoke about attending a Good Friday service that was important giving the significance of Good Friday to Christianity. Basically, there would be no Easter Sunday without it. This was so disturbing to some of the workers as they felt they should not have to choose between the practice of their faith, and their ability to provide for their families. There was a particular complaint I waited to hear, and I was not disappointed. Someone eventually said: "America is a Christian nation so we should not have to work on any Christian holiday".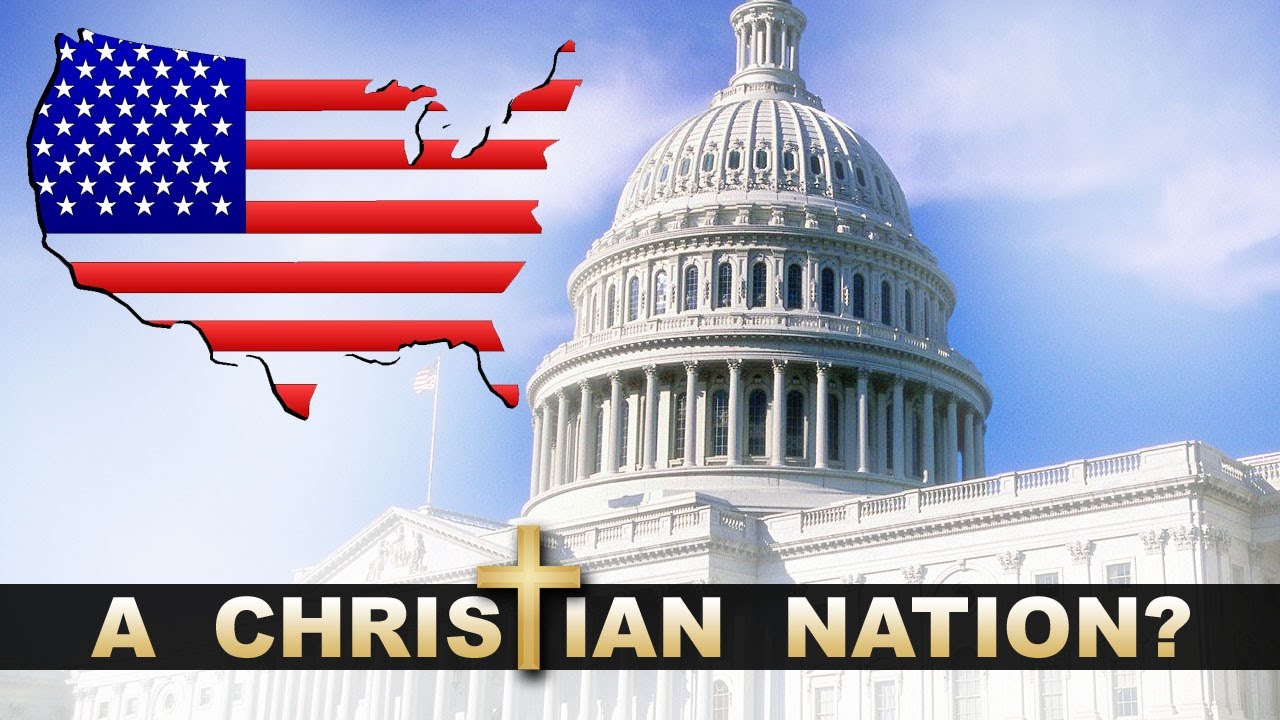 Well, the reality of the matter is one can go back and forth on if America was founded on Christian principles, but it is not a Christian. That might be difficult to hear, but it is a truth we need to sit with as a nation. Too many arguments are made in the name of Christianity, and too many atrocities have been committed and allowed that are truly against the core of the faith. Christianity has been used, when convenient, as a weapon…but it is not the religion of this nation. How the holidays are advertised to us, and the lack of reverence we have as a nation is proof.
This exchange led me to look at America and its relationship with Christianity. It is understood that there are many Americans that identify as Christians, and for so may political and social issues the supposed Christian perspective becomes a voting point for many. However, it is important to note America doesn't have a national religion. This is a nation whereby everyone is free to worship as they please, and per our laws there is to be a separation between church and state. All of this is important to understand when we look how Christian times of observance, or holidays, are handled in this country. One could argue the Christmas and Easter holiday are the largest Christian observances in America. There is the birth of Christ, and the death/resurrection of Christ. Yet, both holidays can be observed outside of their religious purpose…and it is marketed to us in that fashion. In that sense Christianity looks like a watered-down version of a belief system because there is an aspect of its two most important observances that cater to a non-believer. There has to be a "Season's Greetings" kind of feel at Christmas time because one has to be mindful that everyone doesn't celebrate Christmas. There are those that say don't take the Christ out of Christmas while not quite acknowledging that one doesn't have to include it.
The holiday season, one could argue, is simply apart of the culture so the gift exchange may happen as it can be seen as socially acceptable, not necessarily based on religion. The same can be said for Easter. While some will observe the holiday based on Christian beliefs, others will enjoy that Easter bunny and celebrate the beginning of Spring and new things in life and nature coming alive. The marketing will address both shoppers. This speaks to America being a country of choice where religion is concerned.
Consider this, if America were a Christian nation there would be no need to have alternatives to how the holidays are celebrated. Yes, some people are off on these holidays, but one could argue more people would be off, and citizens would want places to be closed due to religious observance versus just a holiday. The marketing would be different…Christmas would be solely about CHRIST and there might not be any bunnies at Easter time as all focus would be CHRIST.
As a Christian I observe for religious purpose, but I respect the rights of another not to practice as I do. That one day at work made me really think of how I view religion in terms of America. It put in perspective the religious freedom of this nation. Not only is it not a Christian nation, but it doesn't function like one and isn't designed to do so. If we are more honest about this fact, we can look at how Christianity is used to dictate policy in spaces that it should not hence infringing upon the rights of others not to be governed by Christianity. We don't have to like this fact, but it's far time we respect it. Holidays are just one area that reminds us Christianity is one's choice…not the national religion.
Staff Writer; Christian Starr
May connect with this sister over at Facebook; C. Starr and also Twitter; MrzZeta.
Also via email at; CStarr@ThyBlackMan.com.