5 Best Health Insurance Trends, Including Medicare.
(ThyBlackMan.com) Every industry will undergo some trends from time to time. These often stem from new processes being discovered, changing interests or culture, new technology being used or a change in what is considered optimized. While this is often things like fashion or business, even the health insurance industry is affected by these trends.
But what are the biggest and most notable health insurance trends that we will see in the coming years? Well, if that's what you want to know, you've come to the right place. Without any further ado, let's go over a few of the biggest and best health insurance trends today.
The Growth of Medicare
Medicare already helps millions of senior citizens across the USA, but is expected to help far more in the coming years. As the American population ages and many people begin to retire, more and more people will use Medicare for their healthcare needs. In fact, the annual spending growth in Medicare is projected to be higher than both Medicaid and private health insurance. You can visit https://www.taylorbenefitsinsurance.com/group-health-medicare-coverage/ to find more info about group medicare coverage. 
While many people use (and will use) Medicare, it offers several different solutions for different people. There is a Medicare Advantage plan, original Medicare as well as several other options for those enrolled. As more and more people continue to enroll in Medicare, they will continue to find new ways to ensure everyone is covered as best as possible.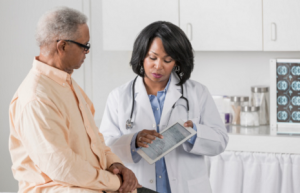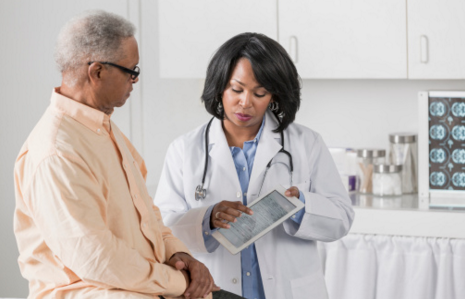 An Increased Use of Chatbots
Chatbots can help a company, or insurance provider in this case, have meaningful interactions with customers, without having to pay dozens of customer service professionals to do it. The market for chatbots is expected to explode in the upcoming years. These AI-powered software programs do a good job at mimicking human conversation to deal with customer concerns and questions. 
These can help people find the right provider, as well as addressing dozens of potential questions and claims. While they aren't perfect, and certainly have some limitations, they are great for basic answers and responses. However, they are becoming more complex and detailed, so don't be shocked to see chatbots become much more responsible for handling 
The Use of Predictive Analytics for Risk Profiling
In addition to helping customers gain access to great and affordable healthcare, insurance companies are also looking to boost profitability. One of the best tools for potentially boosting this profitability is predictive analytics. Using data, predictive analytics aims to help companies of all shapes and sizes make more intelligent and data-driven decisions.
In the case of insurance companies, predictive analytics are most often used for identifying potentially high-risk customers. In the past, there was very little data or personal information available for insurers to make informed decisions about coverage options or prices. Predictive analytics will soon be used by nearly every firm as they see the potential for cost-saving.
A Greater Level of Transparency for Insurance Companies
Dealing with health insurance can be difficult at times. There are a ton of different options and providers, and finding the difference between a few isn't always easy. Customers are often confused or left in the dark about the true costs of their plans and the information surrounding them. However, we believe this will soon change as there is a push for greater levels of transparency.
Being transparent is necessary to build trust and ensure that customers are comfortable. Unfortunately, healthcare and the insurance industries haven't always had the highest amounts of transparency. Customers want the full story on the costs, drawbacks and benefits of any plan before they agree to enroll in it. The more transparent companies are, the easier it will be to attract customers and have them become trustworthy.
Offering Virtual Care
Nothing beats going in and visiting a doctor or specialist to talk about your needs, but this isn't always possible. People are busy and sometimes, they cannot find the time to visit their doctor, despite the fact they might need to. Thankfully, there is a modern solution to that, in the form of virtual care.
There are a variety of apps in which a real doctor can offer you virtual care through your computer or smartphone. Telemedicine is incredibly efficient, and some companies are even offering it to their employees. Health insurance providers need to get on board with this, and other advancements, so they can continue to offer the best care options to those enrolled in their plan. In the near future, almost every group healthcare plan will include telemedicine, as it continues to grow more popular.
In conclusion, hopefully this article has been able to help you learn some of the best health insurance trends.
Staff Writer; Steve Ford