Samsung Galaxy S9 – One of the Best Smartphones Today.
(ThyBlackMan.com) Samsung is one of the highly preferred brands of smartphones today. One of its most talked about phones is the Samsung Galaxy S9. This phone is said to be smarter and faster than the previous Samsung phones. If you are planning to buy a smartphone and are still thinking as to what phone to buy, then this article is for you.
Below are some of the reasons why you should choose Samsung Galaxy S9 and why it is tagged as one of the best smartphones today.
It is excellent at taking low light photos
Galaxy S9 has a super speed dual pixel camera that provides a variable aperture that captures 28% more light. So, even in a dim light condition, you will be able to take better-looking shots.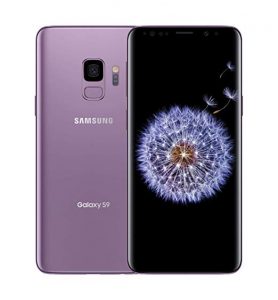 It takes a super slow-mo video
If you love taking videos, then you will surely love Samsung Galaxy S9. It can shoot at up to 960 frames per second, which produces an awesome result. Not to mention, this phone can automatically sense motion.
It is one of the fastest Android phones yet
Samsung Galaxy S9 has a Snapdragon 845 processor, which makes it one of the speediest Android phone today.
It has a bright screen and a slim bezel
If you are going to compare the Galaxy S9 to that of the S8 and S8+, you will notice that it has a slimmer bezel and a brighter screen. It makes the handset easy to use even with just one hand. The screen has a super AMOLED display, which makes the Galaxy S9 even brighter than the previous Galaxy S8.
Samsung Galaxy S9 may not be your first choice, especially when it comes to design aspect. However, if you are looking for a phone with optimum functionality, then the Galaxy S9 will not disappoint you. The performance and the new camera skills make up for what is lacking in the design aspect.
As with the price, it is a bit pricey when compared to other Android phones available in the market today. One thing is for sure though; you will be able to get the best value for your hard-earned money. Choosing the best Android phone can be a daunting task considering the multitude of choices available today. Samsung phones are definitely on top of the list. The company has been around for many years and has proven itself in the technology world.
Staff Writer; James Washington