How You Can Use Student Loan Studies to Choose a College.
(ThyBlackMan.com) A new study is bringing attention to a growing problem in the United States: ever-increasing student loan debt. This study is unique in that it examines the average debt per student at more than 1,200 colleges and universities nationwide, giving potential students and their families the ability to closely evaluate the likely debt burden that they will face if they choose a particular school.
According to StudentLoans.net, the average American college student graduates with $16,929 in debt. Students at public universities have slightly less average debt ($15,791), while students at private schools tend to have higher average debt ($19,394). Approximately sixty percent of all college grads have some form of student loan debt. The site based these numbers on an evaluation of 1,238 colleges and universities across the United States.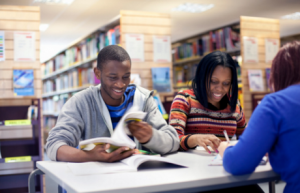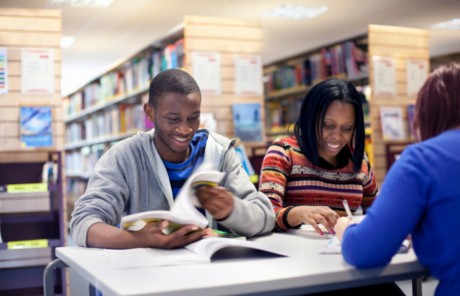 For many students and their families, the rising cost of college tuition and fees make it difficult to impossible to completely avoid debt. But before you commit to a school, it's a good idea to know exactly how much debt you will potentially be taking on — and looking at the average debt per student is a good way to look at the issue.
The study allows students to look at average debt per student by state, with a listing of numerous schools for each state, the average debt per graduate and the percentage of students that graduate with student loan debt. For example, in Pennsylvania, graduates of Penn State Hazleton — a public university — have an average of $37,833.06 in debt, with 83% of students graduating with debt. At the other end of the spectrum, graduates of Swarthmore College — a private school — have an average debt of $6,026.46, with 33% of students graduating with debt. Across the state, the average debt per graduate is $24,172. In the state of Washington, the average debt per graduate is far lower, at $14,057. Students at Cornish College of the Arts have an average debt of $32,409.96, with 86% of students graduating with debt. At the University of Washington, just 40% of students graduate with debt; the average debt per student is $8,472.00.
While these numbers won't tell a potential student exactly how much debt they will graduate with, it does tend to reveal whether a particular school has good financial aid options, including scholarships and grants. It may surprise families to learn that in their state, many students at private colleges and universities graduate with far less debt than those at public schools, or that their state ranks as one of the most expensive places to attend college, based on average debt per student. Some states subsidize the cost of higher education for their residents at a much higher rate than others, and many private colleges and universities offer generous aid packages making them a far more affordable option than public schools may be. These numbers offer valuable insight into these matters, giving prospective students insight into what they can expect in terms of student loans if they decide to attend a particular school.
This study highlights the need for families and students to carefully consider average debt at graduation when selecting a college. Minimizing or avoiding debt is a smart strategy for all college students, particularly in a tight job market where they may not be able to land a high-paying job right away. While there are a number of factors to evaluate when selecting a college or university, from the availability of a desired major to school culture to potential future earnings, the availability of financial aid and the potential debt load must be part of the equation. Taking a look at the average student loan debt of a given school is a simple way to determine if a particular school may be too expensive for your budget; while it won't tell you what your financial aid package will look like, it will give you a general idea of what to expect in terms of total debt. It may also change your perception about the affordability of private or out-of-state schools as compared to a public university or college closer to home.
If you have a high school junior or senior — or you are in high school — be sure to take the time to review the above study. It will help you in making a thoughtful decision about where to apply for college, and may even open up your options as you realize that some schools may be within your financial reach.
Staff Writer; Paul Stone