Eboni K. Williams is Everything that is Wrong with Black Women.
(ThyBlackMan.com) OK, OK, I give up, I give up! You win, you win!
I have been inundated with emails and phone calls from my readers wanting my thoughts on the Ebony K. Williams issue.
I usually don't write about issues like this and personalities like Williams because it really is not worth my time or energy.
But since some of my readers want to hear from me about this issue, I will make an exception.
Williams is a media personality, former lawyer, and want to be influencer. Whatever the hell that means!
Warning to my followers, run and I mean run really fast from ANYONE who describes themselves as a "media personality" or an "influencer."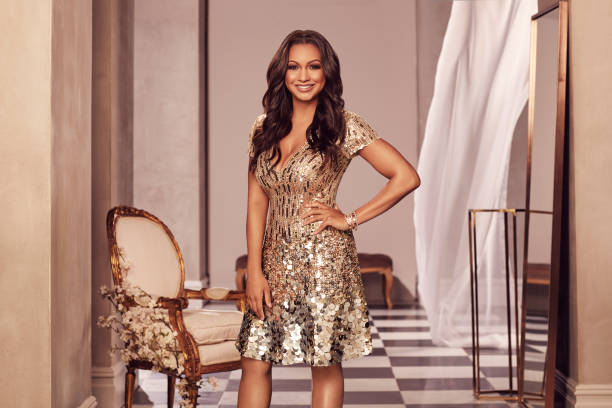 Anyone who is described thusly has no life and no value to bring to you, your life or your company.
I forbid all of my clients in sports and entertainment from ever allowing anyone to use these monikers to describe them. Period!
Eboni set off a firestorm a few weeks ago when she told another media personality Iyanla Vanzant that she would not date a bus driver because it was beneath her (go to the 12-minute timestamp).
Pay particular attention to her body language.  It is quite obvious that she wants to hear none of what Vanzant had to say and the smirk on her face displays her arrogance and disdain to what Vanzant was saying.
Eboni's reaction to being told something that she did not want to hear is typical for women like Williams.
Eboni made a feeble attempt to remove her foot from her mouth but just couldn't do it.  She broke every rule of crisis management in her response.
Eboni K. Williams is everything that is wrong with Black women today.
She is arrogant, argumentative and has a filthy mouth. She is also extremely masculine in her demeanor.
Willams has no "real" accomplishments that she can point to.  Most of these radical liberal "boss women" conflate degrees with accomplishments.
College degrees simply means you passed certain courses; it does not mean you are smart or accomplished.
Many of the most successful people in the world have no college degrees.
This is why she is almost forty years of age and still not married.  No "real" man would put up with a person like Williams.  She will find plenty of beta males to choose from; people like NFLer, Russell Wilson, former NBAer Dwyane Wade, or rapper A$AP Rocky.
Many of the radical liberal women being promoted today are nothing more than media whores; people who want their fifteen minutes of fame regardless of the cost.
Williams was highly respected when she operated within the "sensible center" of the political spectrum; but when radical white liberal elites told her she could make more money and get more fame by being rachet and vulgar, she simply said, "SHOW ME THE MONEY!"
They did and she played the game just like her compatriot Angela Why (real name Rye).
She also sold her soul for thirty pieces of silver and you have not heard from her since.
I have known Williams casually for many years and used to be very fond of her and her talents.
She started out as a radical liberal, then began to moderate her radical nature (which is when FOX News noticed her), and now she has moved back to the super radical left and has become irrelevant.
FOX News brought her on in 2015 as one of their talking heads.
But she came to FOX with so much arrogance along with the "diva" attitude that she didn't last very long; though they thought she could be part of their long-term plans.
When Black women like Williams and Rye become no longer useful to radical white elites, they always turn them over to the reality show exit, i.e., The Real Housewives of New York.
When Williams decided to become part of this show, everyone knew her demise was imminent.
No "real" man is going to marry or date a Black women who has decided to allow themselves to be sexually objectified and shown in the worst light imaginable!
I challenge my readers to show me one serious businessman who married or even dated someone from a reality TV show.  And I do mean a businessman, not an athlete or entertainer who owns businesses.
Eboni had so much potential.  She is very smart, easy on the eyes, and can be quite charming with her personality.
But like NBAer Ja Morant, she has the need to make people think she has "street cred," despite not being from the street.
She was willing to dumb herself down for a few shekels.  She was willing to act like a tramp versus being the lady she used to be.  You are a woman because of your age, but you are a lady because of your behavior.
Eboni Williams is definitely no longer a lady!
I advise all of my clients that they should never be seen in public, on TV, or in the newspapers using foul language.
I have ended my professional relationships with several athletes and entertainers that violated my counsel on this issue.
Williams' language is worse than a drunken soldier.  Again, no "real" man is going to tolerate this type of behavior that is unbecoming of a true lady.
This is the same woman that called off her engagement to her white boyfriend because he put his three kids before her.
That tells you everything you need to know about Eboni K. Williams.
She has lost her dang mind.
She has been weighed in the balances and has been found wanting.
I would strongly advise her to reach out to true ladies like Linsey Davis from ABC News or Harris Faulkner from FOX News to help her with her journey to understand what true femininity is.
Both of these women are gorgeous and have proven that you can be feminine, successful, married and not taken advantage of in a very male dominated media industry.
And Eboni, if you don't know these women, I am happy to make the introductions for you.
You are everything that's wrong with Black women; and they are everything that's right with Black women!
Staff Writer; Raynard Jackson
This talented brother is a Pulitzer Award nominated columnist and founder and chairman of Black Americans for a Better Future (BAFBF), a federally registered 527 Super PAC established to get more Blacks involved in the Republican Party. BAFBF focuses on the Black entrepreneur. For more information about BAFBF, visit www.bafbf.org. You can follow Raynard on Twitter; RealRaynardJ; on Gettr: RaynardJackson.
Can also drop him an email at; RaynardJ@ThyBlackMan.com.