Black Americans: What Happens If America Can No Longer Pay Its Bills?
(ThyBlackMan.com) For much of Black America, having adequate cash to cover monthly bills or small business overhead has historically been an ongoing challenge. But over the coming days, the nation's coffers could also lack adequate cash and credit to cover its bills.
The debt limit is the total amount of money that the United States government is authorized to borrow to meet its existing legal obligations, including Social Security and Medicare benefits, military salaries, interest on the national debt, tax refunds, and other payments, according to the Treasury Department.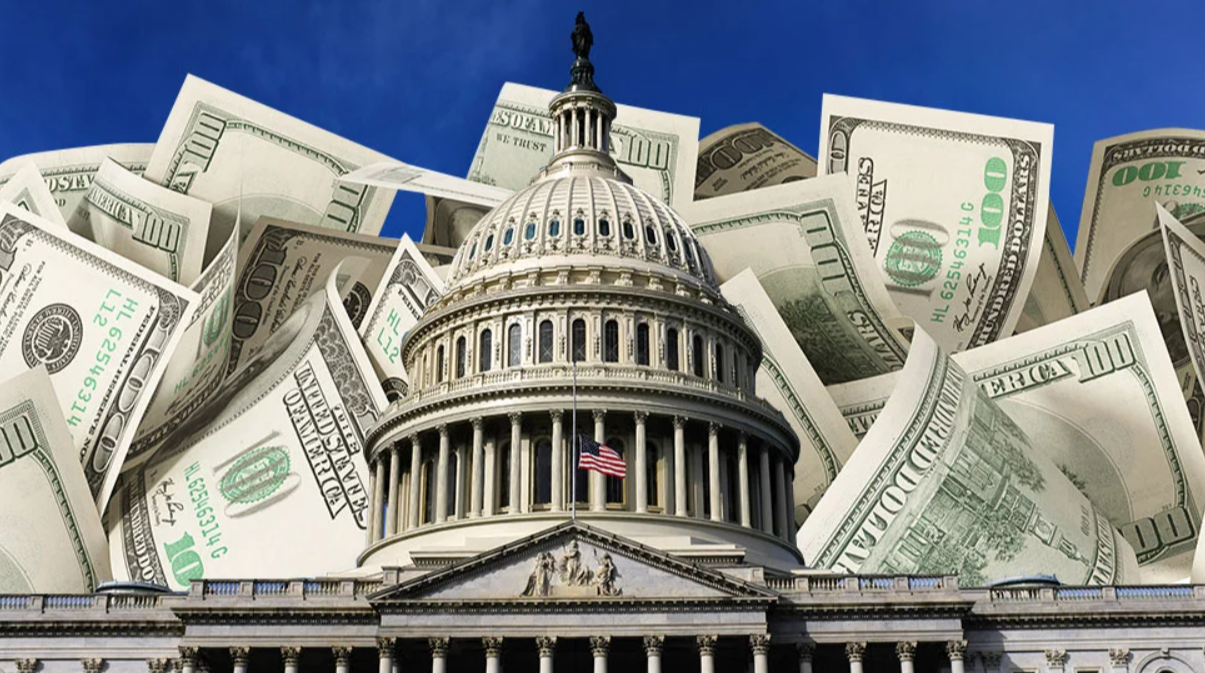 On May 1, Treasury Secretary Janet Yellen warned both the House and Senate, "After reviewing recent federal tax receipts, our best estimate is that we will be unable to continue to satisfy all of the government's obligations by early June, and potentially as early as June 1, if Congress does not raise or suspend the debt limit before that time…Given the current projections, it is imperative that Congress act as soon as possible to increase or suspend the debt limit in a way that provides longer-term certainty that the government will continue to make its payments."
Since then, every passing day shortens time for President Biden and Congressional leaders to craft a resolution. To avoid rippling global financial chaos, both the Administration and Congress must reach agreement.
House Speaker Kevin McCarthy advocates tying the debt dilemma to the Administration's budget proposal, including slashing many domestic programs and adding new work requirements to access program benefits. Alternatively, President Biden seeks a separation between the debt limit and the budget. While discussions among the White House and lawmakers have begun, at press time no solution has yet to be announced.
In the meantime, an anxious nation – its people and businesses – both face financial uncertainty.
According to U.S. Representative Emanuel Cleaver (Missouri), a long-time lawmaker and member of the House Financial Services Committee, "This is the first debt-ceiling situation that I felt was not going to be abated in time to protect our country. "I've never seen anything like this."
Federal fiscal agencies like the Congressional Budget Office and Federal Reserve have clearly and repeatedly warned Congress as well of the unprecedented and looming financial chaos that would result from debt default. Nonpartisan economists have also chimed in.
For example, Moody's Analytics, a foremost provider of financial intelligence that assists businesses to reach informed decisions, recently published a related report.
"The timing could not be worse for the economy; even without the specter of a debt limit breach many CEOs and economists believe a recession is dead ahead," states the report. "With the Federal Reserve ramping up interest rates to quell wage and price pressures, avoiding a recession would be difficult even if nothing else went wrong… Assuming a June 8 debt limit breach that dragged on through July, the Treasury would have no choice but to eliminate a cumulative cash deficit of approximately $150 billion by slashing government spending. As these cuts work through the economy, the hit to growth would be overwhelming."
The Bipartisan Policy center, a DC-based think tank that promotes viable public policy solutions, released its own independent analysis stating in part. "Ongoing risks include increasing costs to taxpayers, delayed payments to individuals and businesses, and potentially catastrophic financial and economic impacts if congressional inaction to raise the debt limit causes the U.S. government to default on its debt (unprecedented in modern history)."
• Up to 21 million Americans could lose their Medicaid, up to 1 million older adults could lose access to food stamps known known as Supplemental Nutrition Assistance Program or SNAP. And up to 1 million poor children could lose welfare through TANF, Temporary Assistance to Needy Families, according to lawmakers who wrote a May 11 letter to President Biden.
• Section 8 housing vouchers that enable 2.1 million people to pay a national rental average of $347 to live in standard and affordable housing would also be at risk, according to the National Low-Income Housing Coalition.
• On June 1, $12 billion is supposed to go to military and civilian retirement payments and $12 billion towards veterans' benefits. On June 15, another $4 billion is needed to pay military salaries, according to the Bipartisan Policy Center;
• At the end of 2022, the Center for Medicare Advocacy.
"[A]cross the nation, rents have skyrocketed, eviction filings have increased, homelessness is on the rise, and millions of America's lowest-income renters are just one financial shock away from falling behind on rent and losing their homes," said Diane Yentl, President and CEO of the Coalition. "It is unacceptable to cut critically needed assistance to these households."
It should also be unacceptable for lawmakers elected to serve all of America's people to lack the will to protect the nation.
Written by Charlene Crowell
Official website; http://twitter.com/charlenem2