Athletes who promoted cryptocurrency to African/Black community getting karma?
(ThyBlackMan.com) LeBron James is making another deep run in the NBA playoffs. The Los Angeles Lakers are surprisingly in the Western Conference Finals this season after their very bumpy regular season filled with injuries and personnel changes including trading future Hall of Famer Russell Westbrook to shake up the team's on-court chemistry. The Lakers host their home games during the Western Conference Finals in the Crypto.com Arena, which still sounds unusual for the building formerly known as the Staples Center. The Staples Center was the home of the Lakers and Clippers from 1999-2021, during the championship days of NBA legendary duo Shaq and Kobe along with the Kobe-led NBA Finals Lakers teams after that. Regardless of the nostalgia of the former name, which was also based on a corporate brand as well, the Crypto.com Arena even has a link to the most famous current Laker, LeBron James.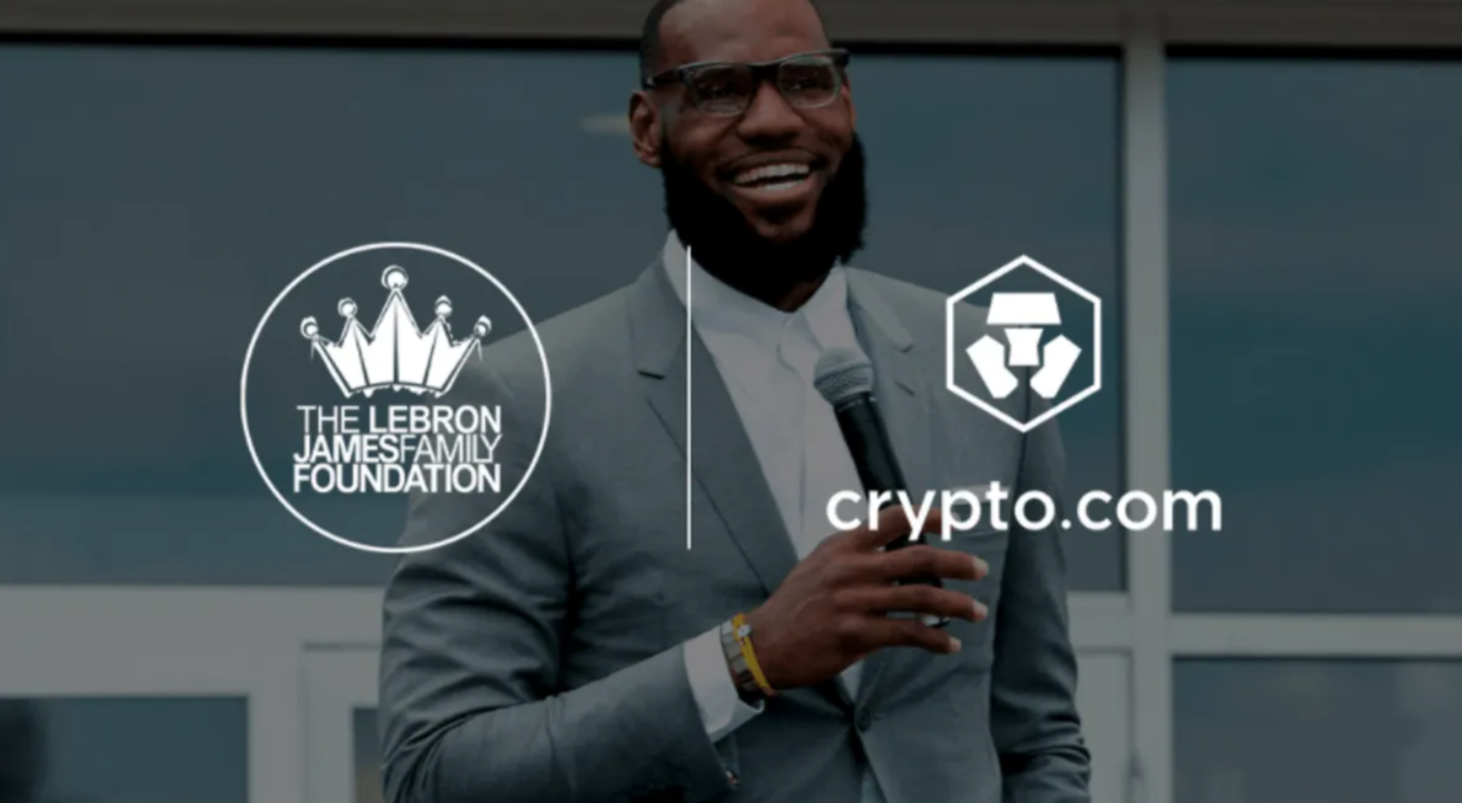 During the 2022 Super Bowl, a Crypto.com ad featuring LeBron James and "teenage" LeBron James was one of the more interesting and unique ads during that year's Super Bowl. In the ad, the adult LeBron James talks to his 17-year-old self about the future and taking chances. The teenage LeBron is done visually with the help of CGI and the older LeBron, played by himself, says the line, "If you want to make history, you gotta call your own shots,". The line can be viewed as both a nod to James's own decision back in 2003 to enter the NBA out of high school as well as imploring viewers to get involved in cryptocurrency through Crypto.com.
LeBron James isn't the only major athlete to promote cryptocurrency in recent years. One of the biggest financial stories of 2022 was the collapse of the now-bankrupt cryptocurrency platform, FTX. Former FTX founder and CEO Sam Bankman-Fried is about to go on trial for several charges including how the FTX crypto platform handled its customers' funds and other funds. NBA All-Star Stephen Curry is also a defendant in a class-action lawsuit against FTX. The defendants in that lawsuit also include former Tampa Bay Buccaneers quarterback Tom Brady, NBA legend Shaquille O'Neal and Major League Baseball All-Star Shohei Ohtani, among other high-profile figures.
In particular, Stephen Curry had an FTX commercial that used to run on television that played on Curry's "lack of knowledge about crypto" with Shaquille O'Neal, who never appears in the commercial, providing voiceover questions about cryptocurrency as an option for people. While the Stephen Curry and LeBron James ads about cryptocurrency companies do not explicitly imply they are attempting to reach African/Black people exclusively, those two professional athletes have "credibility" for millions of African/Black people in the U.S. and globally for even reasons beyond their stellar athletic careers.
The promotion of African/Black athletes promoting cryptocurrency to the African/Black community can be viewed as "cryptoganda" as coined by Dr. Jared Ball. Ball, a Professor of Communication and Africana Studies at Morgan State University in Baltimore, MD. and author of The Myth and Propaganda of Black Buying Power, defines "cryptoganda" as "the application of existing models of propaganda to the crypto world, updates mechanisms meant to maintain the effective programs of obscuring deep and meaningful conversation about the economy."
Those aforementioned crypto ads used prominent African/Black athletes in ads to show the African/Black masses another way for "financial freedom". However, as Dr. Ball notes, it is a rebrand of "Black capitalism and is meant to negate attempts by Black people to achieve genuine political power." Now some of those athletes are facing legal troubles for their involvement in pushing cryptocurrency and while none of them will face the threat of poverty for doing so, the recent legal issues they are facing could be viewed as karmic.
Staff Writer; Mark Hines