Black Community: Where Are The Aunties And Uncles?
(ThyBlackMan.com) The shooting of Ralph Yarl is a story that is still relatively fresh in today's news cycle. As the days and weeks pass, current news will eventually push the Yarl story away from our radar.
The violence surrounding the shooting is not a situation where we go back to normal.
This is normal.
While the shooting of the Black 16-year-old was senseless and avoidable, it represents how much of a violent nation the United States has become. Far too many people feel emboldened to shoot first, ask questions later, and then claim self-defense. When we add the component of racism into the mix due to the shooter's racial beliefs, it results in a high school junior being shot twice in the head and arm for simply ringing the doorbell to the wrong house.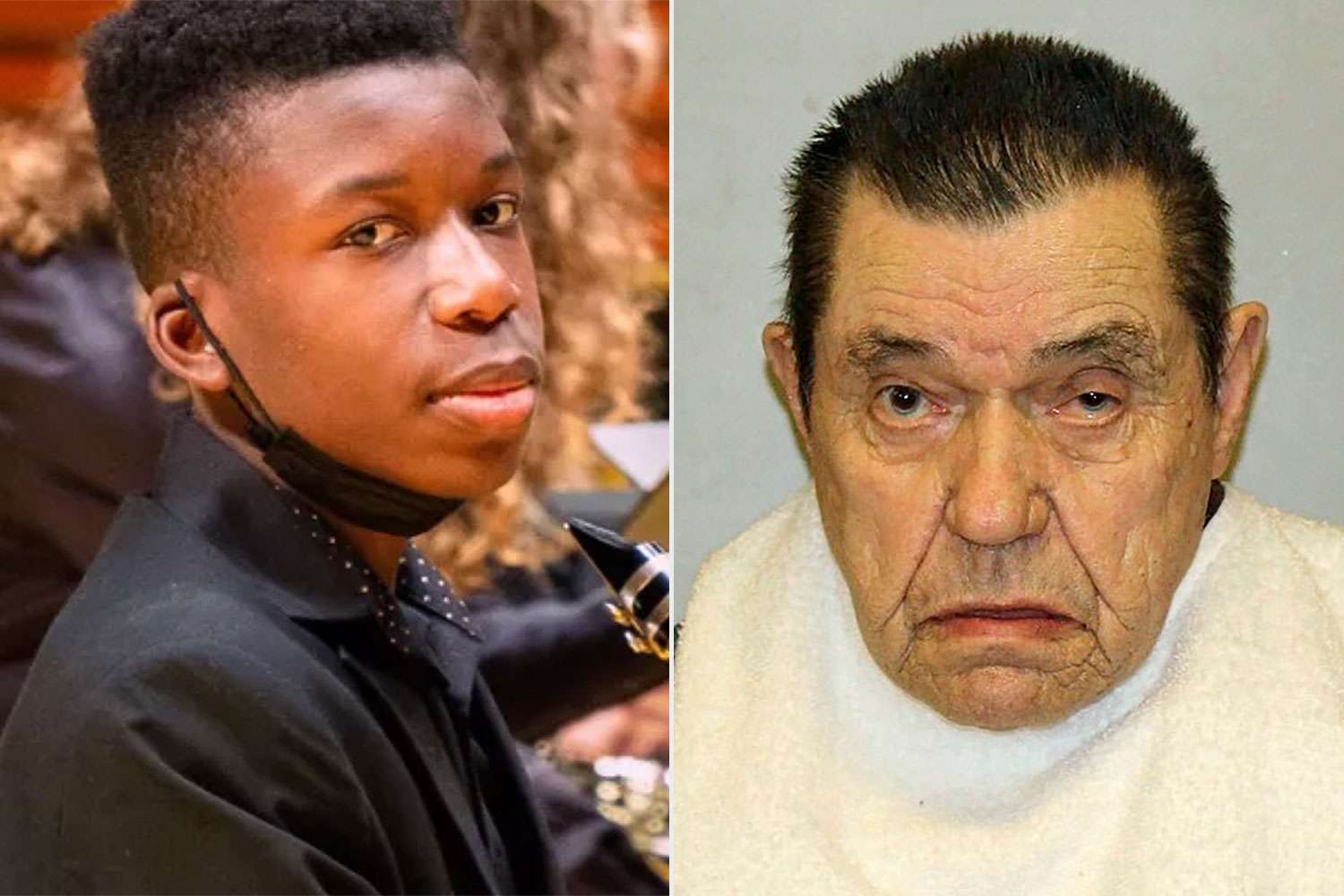 A family spokesperson called him a "walking miracle" who is improving daily. Despite experiencing intense headaches, which can sometimes be debilitating, Yarl has the prognosis of a full recovery. Therefore, he can still pursue his dream of pursuing a chemical engineering degree from Texas A&M University. He is blessed in such a way that had the bullet hit his head a fraction of an inch in any direction, he probably would not be alive today. Over time, Yarl's story will fade, but every day Black teens like him will either be killed or become a living victims of senseless gun violence. When the shooter is another Black teen, their stories may not garner the same high profile and passionate backdrop that follows racial violence, but they also deserve our moral outrage ahead of our political alliances.
Where do we draw the line when it comes to politics and keeping communities safe from violence? A big part of civic leadership is telling people the truth—stating what they need to be told rather than what they want to hear. During the 2022 midterm election cycle, crime and the Americans' fear were popular talking points for Republican candidates running for office. The law-and-order message may resonate with voters when used by U.S. Senate and Congressional candidates, but the effective crack down on crime will always be controlled mostly on the local level, which is why we are seeing a changing narrative from local Black leaders.
Chicago Mayor Lori Lightfoot, a Democrat who lost her primary re-election bid, said that other liberal mayors have to be honest about violent crime that is terrifying residents. "As Democrats, if we do not speak the truth about violent crime in our cities, we will be worse for it," Lightfoot said. While speaking on a panel at the African American Mayors Association Conference, Lightfoot appeared to urge harsher punishment to deter crime, a common topic among Republicans but not Democrats.
New York City Mayor Eric Adams is another Democratic mayor issuing a Republican-type message. Throughout his political career, Adams, who is Christian, has spoken extensively about how important faith is in civic life. When Adams delivered his remarks at his administration's annual interfaith breakfast in Manhattan, some found his comments controversial. His speech became a sermon on how the faith-based community can help with some of the city's crises like migrants, homelessness, and mental health. At one point, Adams suggested that the uptick in youth violence was due to a lack of faith. "Don't tell me about no separation of church and state. State is the body. Church is the heart. You take the heart out of the body, it dies," said Adams before adding, "I can't separate my belief because I'm an elected official." The mayor's comments align with the history of the Black church. At one point, the Black church was the center and heart of the Black community. Any problem within the Black community went through the church. When it came to justice, representatives from the Black church became the community's mouthpiece and served as the moral compass for elected officials.
The Chicago and New York mayors are not alone in taking what some would call a Republican-type narrative against crime. Suburban county executives with urban-type issues are also speaking out. Prince George's County, Maryland, is a suburban county with over 900,000 residents and a growing epidemic of gun violence. After a rash of senseless shootings where the families of at least nine people were left grieving, county leaders could not stay silent: calling for harsher penalties on repeat offenders, parental involvement and accountability for youth crime. "Somebody has to take responsibility for these armed and dangerous children, and it's not just the police, and it's not just the government," County Executive Angela Alsobrooks said at a press conference. "I know this isn't the popular thing to say, but the truth of the matter is, it's a fair question: where are their parents?" Alsobrooks asked. "Where are the aunties? Where are the uncles and other family members who are responsible for them?" Prince George's County Police Chief Malik Aziz appealed to the faith community to partner with the police in dealing with our youth. "Arresting our way out" isn't the solution, the chief said.
Ralph Yarl's shooting rightfully should generate public outrage nationally, but the community should be outraged daily for the victims who may be a simple footnote in the news cycle.
Written by David W. Marshall
Official website; https://davidwmarshallauthor.com/