Cord Cutting Statistics That Prove the Power of Streaming.
(ThyBlackMan.com) Consumers are cutting the cord, revealing a massive shift to streaming. These jaw-dropping cord cutting statistics prove that streaming isn't going anywhere.
While more people are looking at screens and watching video content than ever before, the cable industry itself is very much on the way out.
With free entertainment available on platforms like YouTube and Twitch, a younger audience is no longer attracted to traditional cable programming. Streaming services like Netflix and Hulu have also taken many of cable's eyeballs as people make the switch to a streaming-only lifestyle.
Some cord cutting statistics are absolutely mind-boggling and worth checking out if you're considering ditching cable in the near future. In this article, we'll give you a breakdown of the cable industry in its current state, and even forecast where it's heading going forward.
Now then, let's get started!
The Cable Industry is Dying
As we mentioned earlier, the cable industry is unquestionably dying, and the data very much tells the story. In fact, it's estimated that cable companies are losing around a combined 14,000 subscribers each day, which is an alarming number, to say the least.
With the traditional cable model, people were paying high prices for a lot of content, the majority of which they weren't even watching. But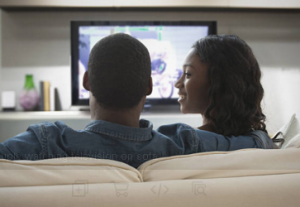 with so many other options available now, the freedom to pick and choose what you want to pay for (and watch) is quite appealing to viewers.
With so much media available outside of traditional cable formatting and the price of cable being so high, it's no surprise that people are cutting the cord now more than ever.
Over-The-Air Television
Over-the-air television (OTA) is extremely popular right now, and for good reason. OTA gives you the option to pay one low payment to get an antenna for your TV. With that antenna come loads of channels… for free!
In fact, over 14% of all people watching TV are doing so via an OTA antenna. That's a trend that has done nothing but rises over the last few years and shows no signs of slowing down going forward.
The Power of OTT
Over-the-top television (OTT) is without a doubt one of the biggest causes for the cord-cutting phenomenon. What exactly is OTT television? OTT television is anything that delivers television content via the internet.
Without a doubt, the two most popular OTT networks are Netflix and Hulu. Netflix, in particular, has over 150 million subscribers, with Hulu having over 25 million.
More niche related OTT services have popped up over the years as well. Around two million sports fans are subscribed to the WWE Network, with ESPN+ having similar numbers.
And even more niche-related OTT services, like Disney+, will be arriving soon, allowing users to pick and choose what they want to watch and when they want to watch it.
The downside? The costs to have all of these different subscription services could add up over time, rivaling the prices of traditional cable. With that being said, it's quite obvious that streaming isn't going anywhere.
The 18-34 Demographic
The 18-34 demographic is the most coveted demographic in all of television. Advertisers pay the most cash for this demographic, and as a result, television networks try to create content catered toward them.
Well, the OTT crowd is absolutely dominated by the 18-34 demos. In fact, over 50% of all people who use a streaming service to watch TV are in that demo.
The OTT benefits are without a doubt the reason why streaming has taken over the television world.
Shocking Cord Cutting Statistics
Well, there you have it! Those are a few shocking cord cutting statistics that prove that the cable industry is dying a fast death and streaming services are taking over just as quickly.
With so many options to choose from, streaming is absolutely the way of the future in regards to television. Having the option to subscribe to niche-related streaming services allows for people who only watch sports, or Disney fans, to just pay for the content they want to watch.
Looking for more information on the latest tech trends? Check out our blog!
Staff Writer; Brad Jones