NBA 2K19 Microtransactions: What Needs To Be Done.
(ThyBlackMan.com) Fans are busy making NBA 2K19 wishlists and there's so much 2K Sports would want to think about. The last year's game in the NBA 2K series is really very frustrating to play if you do not want to spend money. On top of the $60 price, you are required to spend some real money on the game and it's bad.
If you are playing NBA 2K18, you don't need to buy anything because, in the game, you get free Virtual Currency, but sometimes, you will feel forced to spend real cash. Especially in the single-player myCareer mode, you will need to use VCs for small things, even to get your characters customized. It's simply stupid to spend hard earned money even for a haircut.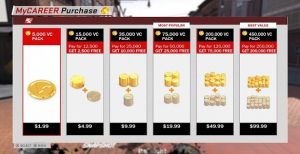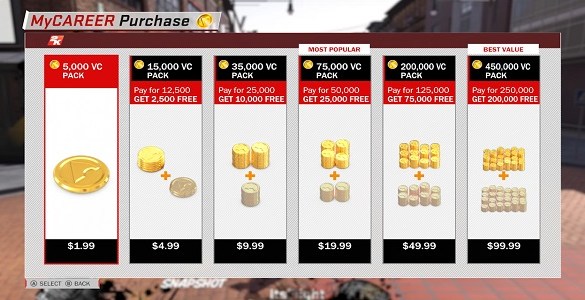 Accumulating VCs is also hard and at times, you will be left with no other option than spending money or wait for a long time. It kills the interest of players and doesn't make the game look like a service even after spending $60. It'd be unrealistic to say that NBA 2K19 will not have any microtransaction model, but everybody knows that some of the restrictions put by the game developer Visual Concepts are just frustrating. The game should at least let players progress properly without having to shell out money. The customized items can also be priced reasonably because it's really sad to see simple customizations like haircuts costing you thousands of VCs.
Some fans even started signing petitions and encouraging fellow players to boycott NBA 2K19. It can't be said how much impact such efforts are going to make, but if 2K Sports considers fixing this, there are many ways to do this. The developer can bring MyCareer mode offline so that it will keep players engaged in matches where they can just customize anything without having to worry about VCs and can freely play against CPU. In this way, there will be no solid restrictions and issues related to character customization and gameplay balance, and it will also solve this problem to some extent.
Microtransactions implemented in this way are never appreciated, and it's really good that people don't entertain such moves. At the end of the day when you are already buying a game, there should be no need to spend another 10-20 dollars on customizations and in-game items. It's disheartening to see a beautiful game turning into something loyal fans don't want it to be. One simple formula to eliminate such issues is by simply increasing VC payouts. Even if the developers don't want to increase it a lot, they can at least take it to the same level of VC payouts we saw in the previously launched games.
Visual Concepts can also introduce classic challenge modes in the upcoming NBA 2K19 game to handle smart use of VCs. Those modes were fun to play in 2K11 and 2K12 and if the studio brings them again in the new game, rewarding VCs for these challenges can be a good idea to keep things in balance. 2K awards VC for completing different modes and awarding VCs in MyGM will be a good treat for fans. Rebalancing Virtual Currency from the ground is also something players need in the new game. The franchise has a lot to offer and there are many ways they can make sure that players are earning VCs by completing challenges and are not asked to buy again and again.
If 2K can just create an alternative to myCareer, for example, something similar to myTEAM, there will be no need of VCs as players will be using XP to progress in the these challenges. Keeping this entire section offline will help reduce the load on servers and it will also keep things balanced so that players will not have to face issues like overpowered characters, and they will also not feel like the developer is forcing them to pay to win. Overall, handling VC needs to be more transparent and clear and this is something 2K should consider for NBA 2K19.
Staff Writer; Corey Shaw
Have any Tech Tips? News? Hit up our Tech Guru at; CoreyS@ThyBlackMan.com