Apple Admits It Sold Faulty iPhone 7 Units In The U.S. & Other Countries.
(ThyBlackMan.com) Many iPhone 7 users are worried about their phone as their devices are showing "No Service" even when there's network signal available on other phones. Earlier, these users thought it is just a problem from the operator's side, but later they found out that there's a problem with the device. Recently, Apple confirmed that it has sold defective iPhone 7 units in some parts of the U.S. and some other countries. Of course, it was not an intentional move because no company would do so, but ultimately Apple has realized that a component on these devices failed.
In its official announcement, Apple told fans to get their iPhone 7 repaired from the company's authorized service centers. The repairing service will be free of cost and thankfully, not all the iPhone 7 units have this issue. According to Apple, the devices manufactured between September 2016 and February 2018 have these problems and these units were sold in the U.S., China, Hong Kong, Macao, and Japan.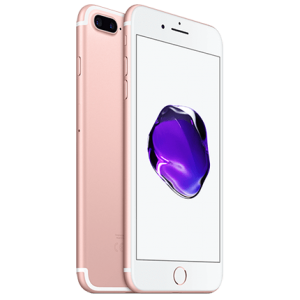 If you are facing this problem, you can register your complaint online or you can visit your nearest service center to get your iPhone 7 repaired for free. But if you are not facing the issue, the chances are you may face problems in future if your device falls under the affected serial number series suggested by Apple. The company confirmed that all the iPhone 7 models in the U.S. with the model number A1660, A1780 and A1779 are affected due to this issue.
To check if your device falls into this category, just look at the back side of your iPhone 7 and check if the model number matches any of these above-mentioned numbers. If it does, you can book an appointment with your nearest service store so that you can get the problem resolved. Apple noted that those claiming to avail the free service, their devices will be inspected before the service operation. Those with issues with their phone such as a cracked screen or other damages will need to get those issues resolved first and then only the service center will offer this free repair.
Apple also suggests that it will repair the device within two years of the original purchase and if you miss the deadline, your device will not be eligible for a free repair. The iPhone 7's entire production run is affected so those who purchased the iPhone 7 even at the time of launch, they still have a lot of time to get it repaired for free. The issue started surfacing when several users on social media sites reported that even when strong network signals are available on the other phones, their iPhone 7 is showing "No Service". Apple suggested users to restart phones and try reinserting the sim cards, but it didn't help in any way.
Now when the company has admitted that the root cause of this problem is a failed component on the iPhone 7's logic board, fans should not expect any replacement for their devices. Last year, there were discussions among fans that Apple is planning to provide a replacement for the defective iPhone 7 units. Now when the company has made it very clear that all it will eradicate the problem with a free service, no replacement offer is coming.
This is not the first time when Apple is offering free repair program. We have seen many recalls and free repair offers from Apple in the past. One of the most recent issues was the battery problems on several iPhone models. The company slowed down the battery performance on affected phones and after the issues sparked controversies, a software patch was delivered to fix the problems. Some time ago, the iPhone 6 and 6 Plus models also made headlines because of an issue popularly known as "Touch Disease".
If your device's model number falls in the affected device list, schedule a service appointment and make sure that you take backup of your iPhone before giving it to the service center.
Staff Writer; Corey Shaw
Have any Tech Tips? News? Hit up our Tech Guru at; CoreyS@ThyBlackMan.com