7 Tips to Get a Diploma with Honors.
(ThyBlackMan.com) Is it your dream to be able to graduate with honors? Everyone knows how difficult that goal can be. However, you don't have to have a superior IQ to be able to net the distinction of your dreams. Follow these simple tips to get fancy honors attached to your name.
Don't study hard, study smart
Don't bank on acing a test just because you pulled several all-nighters on them. Your methods are the reason why you will do very well on anything that is graded. If you are not using effective methods, you can kiss top class grades goodbye. Learn great tricks like using rhymes, mnemonics and the like to be able to memorize facts and figures easily. When the time comes to take a test, you will be able to remember this and that, even if you didn't sit down to read the same chapter the entire night!
Attend class on time, all the time
Maybe your teacher is not the best at teaching. Maybe he's even the most boring person you have met. But it helps to organize your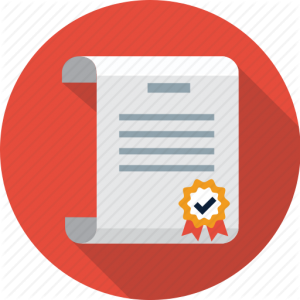 notes if you actually pay attention instead of copying and learning from someone else. Your professor sees attendance as the effort to do well in class as well. Earn brownie points by being present, asking questions, and reciting. Your presence in the classroom is a testament to your dedication to the subject and your grades!
Turn off the Wi-Fi during class hours
It is difficult enough to concentrate on the lessons at hand on its own. Campuses equipped with Wi-Fi everywhere add a layer of distraction. Avoid the itch to check your favorite social media websites by cutting off the internet during class times. Take notes earnestly and organize them on your laptop.
Get to know your professors
Everyone hates the teacher's pet, but you need to remember that your professors are people too and you need to know what about your work they are pleased with and what they are looking for. Knowing their personality also lends a hand in knowing how to perform in class. You can do this by scheduling consultations with your professor and asking your friends who have taken the same course and teacher for tips on what to do and not do.
Getting to know your professors can also help you network with others and get a foothold in the industry you want to work in—it's not just about the grades, after all. It's about the job opportunities after school. For example, you may be going into law. Your professor may know a personal injury lawyer and offer you opportunities to connect with lawyers in the area, intern with a lawyer, and get extra information for your field.
Balance student organizations as well
Graduating with honors is not the only thing in your resume that will impress employers and graduate school. Student organizations, volunteer work, and other hobbies are important. However, you will have to sacrifice the amount of time you spend on these activities if you are dedicated to getting an honor. You should learn to schedule and balance your studying time. Whether you are having charity time or are part of writing services team, these things have to take a step back if you want to succeed.
Use highlighters and sticky notes when studying
Most of university life is memorizing facts and figures, and with enough knowledge, complete your research paper writing or your thesis. Make the memorization leaps and bounds more easy with highlighters and sticky notes that make important notes stand out. It is a fun and colorful way of learning and will definitely get your photographic memory working. You can also figure out the answers to your test just by figuring out the order or the color of the sheet you placed your note on!
Leave the hard part to the pros
You can resort to the help of online services. Nowadays, many services provide assistance in writing academic papers on various subjects. You can suffer for a long time, trying to find the information on websites such as Wikipedia or YouTube, but the easiest way is to ask for help in the services that are writing paper works online, for example, EssayPro. Never have a painful and difficult time for research paper writing. You can choose the writer of your paper to ensure top quality essays every time. You get to have the freelancer of your choosing to complete your work. Full essay customizationis sure to bring your grades and your confidence up!
Staff Writer; Jack Martin