Maybe You Shouldn't Mix Marriage and Business.
(ThyBlackMan.com) You can just look at the title and it smacks like a big "Nope!" On paper, as a fleeting idea, as an utterance this just seems like a bad idea. Before I get into what made me think of this, a bit of a disclaimer. I know that there are couples out there who work extremely well as business partners. Some of you will say that it's because of your marriage that your business is successful. That's probably true.
I want to say "congratulations" on everything working out for your enterprise so far. You're a rarity and not at all benchmark or prime example. I feel that if a business is started while married, unless the two of you brainstormed on this and agreed to all the legal entanglements for if the marriage dissolved—which I know no one really wants to consider—then start your businesses separately. Don't tie that endeavor to your marriage.
Remembering The Neelys
This cooking couple had me thinking about this earlier. The Food Network show Down Home With The Neelys featured high school sweethearts Pat and Gina Neely, a Memphis-based couple who co-operated several of the Neely family BBQ joints in Memphis, Nashville and later in New York with other family members.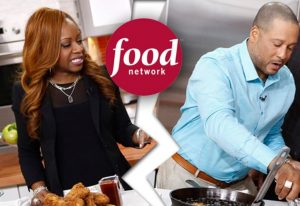 Their show was very popular, it was one of my favorites on Food Network (the favorite still goes to OG Iron Chef). The couple's interactions on the show is what really pushed it. These cooking shows are a dime a dozen. There are a few tried and true formats that work for them and you would've seen all of them in the network's broadcasting run.
While cooking couples aren't a new thing, it was a breath of fresh air on the Food Network at the time. It did so well that Pat and Gina Neely were picked to take over Road Tasted, originally hosted by Paula Deen, the network's ace at the time. Their popularity boosted and they opened another restaurant in New York, bringing their brand of southern cooking to the Atlantic coast.
Then It All Fell Apart
So, as we know, Pat and Gina divorced in 2014. As it turns out, Gina never wanted to do TV and from her story, Pat pushed it. It seems as though it added strain to their marriage and Gina actually tried to leave four or five times prior and the couple tried counseling several times before she finally ripped the Band-Aid off and left.
They still had businesses and the like together with most of them being tied to Pat's family. After all, this all started with his uncle Jim's first rib place in Memphis. In 2013, several of their ventures were put in a "closed indefinitely" state before finally shutting down by 2014 and 2015.
On the bright side, Uncle Jim's Interstate Bar-B-Q is still open. I heard the food is incredible—but this isn't about BBQ.
The Unpredictability Element
People are unpredictable and as a result, relationships can be unpredictable. You can be doing everything right on your end and a partner might feel it's not enough. They might think they're doing right by you and you just don't have it in you to tell them otherwise. Sometimes your partner's nature might prevent that.
On the flipside, you might manage to stick together and weather any storm because your communication is on point or you have a system in place to air grievances. When you add a business to the mix, it will likely try your relationship.
People and money are strange, sometimes poisonous mixture and once money starts to get messed up it can be a problem. Once the money becomes good, it can change a person. There's a need to keep that cash flow going and build upon it. Some people balance it well while others become obsessed and driven by it.
In cases like this, sometimes it's best not to mix the two. Keep them separate. Have you ventures and projects and they have their own thing but do couples and family stuff together. I'll admit, it's easy to say this as an observer or after you've been through it once because you'll never know it was a bad idea until you're in the middle of it and sh** starts to hit the fan.
Staff Writer; M. Swift
This talented writer is also a podcast host, and comic book fan who loves all things old school. One may also find him on Twitter at; metalswift.