Intel Kills Vaunt Smart Glasses, Google is Killing Allo, Here Are 5 More Candidates.
(ThyBlackMan.com) Intel is not working on Vaunt smart glasses anymore. Earlier this year, we reported that Intel unveiled its Vaunt smart glasses that look as simple as normal eyewear. We also pointed out that selling the product under its own brand won't be easy for Intel and the company should be looking for investors. It's disappointing to see that the development of Vaunt glasses won't happen.
In a similar move, Google is pausing investment in its mobile messaging application Allo. The app not going to be killed immediately, but Google has confirmed that further development of this app won't happen. Google is focusing more on Android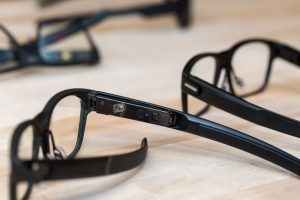 Messages, a new messaging app for Android users. Not many people use Allo for chat so it's pointless to keep supporting the app when Facebook Messenger and WhatsApp are Google's direct competitors.
Other than these two products, there are some more candidates tech companies are killing. It's sad to see these products go but it's true that they are at risk.
1. Apple's 3D Touch
If reports are something to go by, Apple could kill off 3D Touch anytime soon. The reason is Apple wants to save some costs with a new display technology. The report comes from KGI Securities analyst Ming-Chi Kuo. According to him, Apple's new display on iPhone models are more expensive and to balance the costs, 3D Touch will disappear from some iPhones.
2. Google Play Music
In a comment about the Google Play Music's future, Google has made it clear that users will be notified of any changes in its products and policies. The company is reportedly shutting down Play Music and this service will be replaced by YouTube Remix, Google's new music services. The new service will offer on-demand music streaming and videos.
3. Google URL Shortener
If you're not familiar with the Google URL Shortener, it's a service by Google that helps people shorten the size of a web link (URL). It is a useful feature for those who publish and promote content on social media and it also helps people share web page links in a short format. Google has decided that it will shut down this service completely by March 2019 and Firebase Dynamic Links will replace Google URL Shortener.
4. Windows 10 S
Microsoft will soon discontinue its Windows 10 S and all the Windows 10 versions will get "S Mode" in future. The S Mode will bring same features and make your laptop perform faster. This new mode will also improve your laptop's battery life but it will also disappoint you because the S Mode doesn't allow users to install apps from any third-party sources. You can only install apps from Microsoft Store.
5. Apple AirPort
Apple is no longer working on the production of its AirPort products and soon the product line will disappear from stores. In an interesting decision, Apple AirPort line, with all of its products including Extreme, Time Capsule and Express will only be available as long as the supply in Apple's retail stores lasts. If you were planning to buy one, there are better alternatives available. You can choose Netgear's Orbi or go for the Google Wifi.
Apple iPhone X – A Possible Candidate
It's unbelievable that Apple's ambitious phone the iPhone X will not see its first anniversary as the company is reportedly planning to discontinue the product. Apple has not confirmed this move so take this rumor with a pinch of salt. Analysts who said that iPhone X is dead point towards poor sales. But Apple has a very different story to tell. According to CEO Tim Cook, the iPhone X is the best selling phone since November 2017.
Some reports still claim that Apple will stop making iPhone X soon and the company is not buying enough components for the smartphone.
Staff Writer; Corey Shaw
Have any Tech Tips? News? Hit up our Tech Guru at; CoreyS@ThyBlackMan.com