5 Skills That Will Help You Pay Bills In 2018 and Beyond.
(ThyBlackMan.com) No matter if you are planning to start a new business or just want to learn some new skills, it is always a good idea to create new income streams to pay bills and save more money this year. After analyzing the current market scenario, here are 5 skills in demand. If you choose to learn one of them, it will not only help you pay your bills easily, but you can also make sure saving a big amount of money by the end of the year. Have a look at these most promising professional skills of 2018 and ways to learn them.
1. User Interface Design
User Interface Design is a very big part of the product design process. UI design is not simple and it needs a lot of creative efforts. It's complex and the work in UI is extensively branched, but it can be a great source of income for you. If you don't know anything about UI or want to develop UI design skills, here are the most important steps to learn UI design.
Choose a specialty
Read stuff about UI design
Learn basic Photoshop, Illustration
Connect with designers (Forums, discussion groups etc.)
Work on dummy projects
Turn inspiration into a final product
2. Middleware and Integration Software
A middleware is a software that connects two separate applications or software products. You may have used or come across many middleware software in your life. For example, some software connect two popular web-based application or an application with another application's database, these are called middleware. If you have an idea that connects two separate applications to solve problems such as communication, database management, security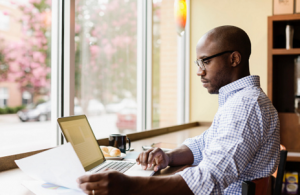 etc. you can start working on the idea and develop a solution. It can be anything such as a messaging app or a server-based solution that rightly fits in the middle.
3. SEO/SEM Marketing
Search engine optimization and search marketing are the processes that aim at increasing a web property's visibility in search engine results. If you are active on social media platforms and Google search, turn this habit into an income stream by learning SEO. Don't let the mushroom growth of SEO agencies become a problem for you because the demand of experts is rising and it is one of the skills you can learn in less time. You don't have to become a programmer, but knowledge of data structure, HTML, and other basic web skills is a plus. Resources like Moz and Google My Business offer many free-to-learn opportunities.
4. Computer programming
If you think that computer science is a vast field, programming is no different. Why most people give up the idea of learning programming because they don't understand what programming actually means. They always consider programming is something that involves great knowledge of mathematics. The truth is you don't have to learn every single programming language.
The good thing is you can start from anywhere. There are different approaches to different goals. If your goal is to design a website, you will need to learn a certain set of languages, if you want to develop a video game, or want to work in artificial intelligence, IoT or robotics, there's a different set of languages that can help you achieve these goals. So clear your doubts and start learning a programming language. Programmers are always in demand for freelance and office-based projects.
5. Data science
Every company needs skilled workforce and it doesn't necessarily mean that you need to have a long list of skills. If you have experience or knowledge of data science and machine learning, working as a data scientist is a great idea to thrive in IT industry. Don't get scared! You don't need years of experience. But you do need to have a good idea of data mining techniques and curiosity to learn and implement it. Once after you learn basic fundamentals, employers would want to see your specialization, so make sure investing your time in special areas of data science.
Staff Writer; Corey Shaw
Have any Tech Tips? News? Hit up our Tech Guru at; CoreyS@ThyBlackMan.com