Seeing Future with Amazon Echo & Alexa: What to Expect.
(ThyBlackMan.com) We are surrounded by devices like Amazon Echo, Echo Look, Echo Dot, Fire TV Stick and many other AI inspired gadgets. Our desire for smart homes and smart devices is rapidly growing, so as the demand for more advanced technologies. Since many companies have joined the artificial intelligence bandwagon, tech giant Amazon is not left behind. Its virtual voice assistant Alexa is reaching out to people with Echo and it won't stop here. Amazon has some strong plans for the device's future and here's what you can expect from the company.
Amazon Ruling Its Own Realm
When Microsoft is ruling the PC world, Google and Apple are fighting the smartphone war, but Amazon created its own third platform with Alexa and Echo. Alexa connects devices that are beyond PCs and smartphones. It is connecting the devices that don't even have screens.
Surprisingly, Alexa is now being incorporated in some of the everyday life appliances and machineries such as refrigerator, cars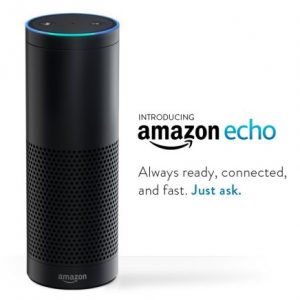 and even LED lamps. Google, however, is trying to beat Amazon, but it looks like it's too late. So, in its third platform which is very less saturated, Amazon has a lot of scope for development, design changes and innovation.
Voice Search Is the Future
Whether it's a smartphone or a home security system, artificial intelligence advocates are promoting voice assistance more than ever. Changing music or surfing internet while driving is risky, and you know that. But just imaging if you can search, play and forward music by simply asking Alexa to do so. Imagine that how easy it would be to dig out necessary details from the internet by simply asking a virtual voice assistant. This is going to come true. Ford has already confirmed that its cars will be featuring Amazon's Alexa support. LG has also confirmed that some of its future product to feature Alexa support.
Asking you microwave or air conditioner to set temperature itself, and asking your TV set to play your favorite movie without having to find remote is possible with Alexa and many of these ideas are already in progress.
More Than Just Voice Computing
Alexa competes with many other digital voice assistants and the Amazon Echo has emerged as one of the leading voice assistants. But the company doesn't want to keep the device limited to the voice commands. According to Amazon's head scientist for Alexa, Rohit Prasad, the company is encouraging communications with machines. Conversations are something that connect, and machines can be more human-like if they are capable of having better conversations.
At present, the standard Alexa Echo looks like a black tower with only sound capabilities. The company is reportedly working on a new version which will include a display system as well. If the leaked image from Amazon's server is something to go by, Amazon Echo with display will look like a monitor with a speaker. Some reports, earlier this year, have already claimed that Amazon is working on a touchscreen Echo device.
Amazon Is Giving More Power to Echo
Amazon is planning to open a new research center in Cambridge for its scientists working on different technologies including Alexa which is used in Echo. The company also aims to expand its employee base, meaning that it will continue working with the devices like Echo which will accommodate Alexa.
We have already seen Amazon Echo Look, which is capable of rating your apparels. So now, the technology is much advanced that it can turn out to be a reliable friend who can help you learn some good dressing sense and improve it. However, the entry of camera and voice recording capabilities have sparked discussions about safety, but when the technology gets advanced, we are left with no other option than choosing the 'smart' life or living a slow one.
Bottom Line
If everything goes well with Echo, the voice-based virtual assistance service will likely remain at the top position. To some extent, Amazon is strategically selling the benefits of Alexa to fashion conscious people. There are many people who still find Google Home and Echo not worthy enough to invest in, but as the consumers who purchase the new versions of Amazon Echo, for example Echo Look are being introduced to Alexa in a great way which is surely going to make them rely on the technology in the long run.
Staff Writer; Corey Shaw
Have any Tech Tips? News? Hit up our Tech Guru at; CoreyS@ThyBlackMan.com.