Maryland Governor Wes Moore's Efforts to Bridge Racial Disparities Earn Him the National Urban League President's Award.
(ThyBlackMan.com) "The racial wealth gap is intentional. It was created. It was created by the Homestead Act. It was created by urban redlining. It was created by the inequitable distribution of the GI bill. It was created by unfair appraisal values.  It was created by racist procurement policies. The racial wealth gap was created by the misguided choices of people in power.  The only way to reverse bad policy choices is with good policy choices. Policies that fix the foundation of what's broken." – Maryland Governor Wes Moore
It's an ambitious goal for any governor: Eliminate the racial wealth gap.
Racial inequality has cost the American economy $16 trillion over the last two decades, and it's projected to cost another $1 trillion over the next 10 years.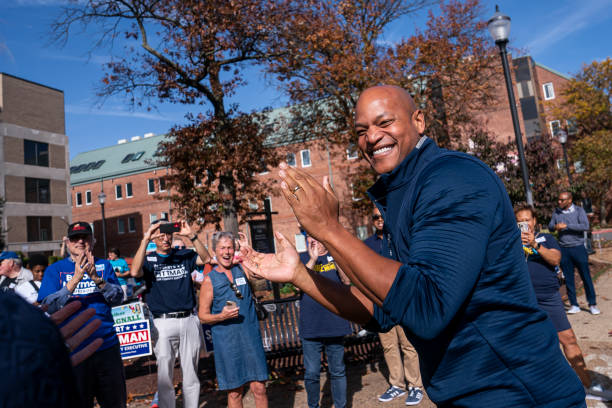 Maryland Governor Wes Moore has made eliminating the racial wealth gap in his state his top priority. Nearly a year into his term, his administration has advanced over half a billion dollars in procurement awards to minority and women-owned businesses. He's signed the Maryland Access to Banking Act, promoting the growth of financial services in low-to-moderate-income communities. Maryland's minimum wage has been boosted to $15 an hour two years ahead of schedule. The Family Prosperity Act of 2023, which expands and makes permanent the state's Earned Income Tax Credit and significantly expands its Child Tax Credit, is expected to lift tens of thousands of Maryland's children out of poverty.  And he's working with lawmakers to address the appraisal gap from historic redlining, which he called "one of the greatest wealth thefts in our state's history.:
In recognition of these accomplishments and others, the National Urban League honored Moore with the President's Award at the 67th Annual Equal Opportunity Dinner on Wednesday.
The Equal Opportunity Dinner is an annual fundraising event that celebrates trailblazing leaders in industry, media, the arts, and government who personify the National Urban League's mission of equal opportunity for the underserved.  Also honored this year along with Moore were National Urban League Trustee Donna Epps, Verizon's Senior Vice President for Public Policy and Strategic Alliances, and acclaimed actor and philanthropist Wendell Pierce.
In his moving acceptance speech, Moore acknowledged the inspiration of his grandfather, James Thomas.  Born in South Carolina, Thomas fled to Jamaica when he was 6, chased out of town by the Ku Klux Klan.
While many of his family members vowed never to return to the United States, Thomas did.  "He would say, 'This country wouldn't be complete without me,'" Moore recalled with a smile.
Though he passed down to his children, his grandchildren, and great-grandchildren "a remarkable legacy," what he didn't pass down was wealth.
"It's not because he didn't work hard enough," Moore said. "It's not because he didn't dig deep enough.
"It's because he chose to serve a country that wasn't prepared to serve him."
Moore's father died suddenly when Moore was only three years old, prompting his mother to move with him and his two sisters to The Bronx to live with his grandparents.  They lived there until Moore was 14, when the family returned to Maryland.
Moore credits the influence of his grandfather, whom he called "Papa Jim," with keeping him safe from the gang violence that enveloped his neighborhood. When Moore had a run-in with police, his grandparents mortgaged their home so they could afford to send him to military school in Pennsylvania.
In January, Moore was sworn in as Maryland's first Black governor and third Black elected governor in U.S. history on a Bible that belonged to "Papa Jim," along with one that belonged to Maryland native Frederick Douglass.
In his first year, Moore truly embodied the National Urban League's mission of empowering communities and changing lives. We look forward to working with him as he furthers that mission and urges other governors and lawmakers to follow his lead.
Columnist; Marc Morial
Official website; http://twitter.com/MARCMORIAL