Sports: Why Damar Hamlin reminded us of deeper humanity.
(ThyBlackMan.com) Every life has value. Every life is important. These important sentiments are emphasized in the ideal of "equality" that nearly every human being is taught as children and throughout their lives. It is rare to hear instances where a person was raised to "hate" other people or view a group of people as "less than" so it is pretty universal that people are socialized to view every life, every person with the same importance as each other.
NFL fans got another reminder of the fragility of life during the January 2nd Monday Night Football Game between the Buffalo Bills and Cincinnati Bengals. During the game, Buffalo Bills safety Damar Hamlin appeared to make a routine tackle on Bengals WR Tee Higgins. He stood up after the play, then collapsed. Although scary injuries occur over the course of an NFL season, Hamlin's situation seemed different during live action and the reaction from his teammates from his collapse on the field showed that this was much different than even other scary on-field football injuries that result in a football player leaving on a medical stretcher in the ambulance. Team and medical personnel rushed to Hamlin and administered CPR and Hamlin was taken to nearby University of Cincinnati Medical Center. Damar Hamlin had suffered cardiac arrest, which is a life-threatening event. It was one of the more emotional nights in recent sports history as the tears and emotion from the situation from Hamlin's teammates, coaches, and the media covering the game could be felt from the television screen.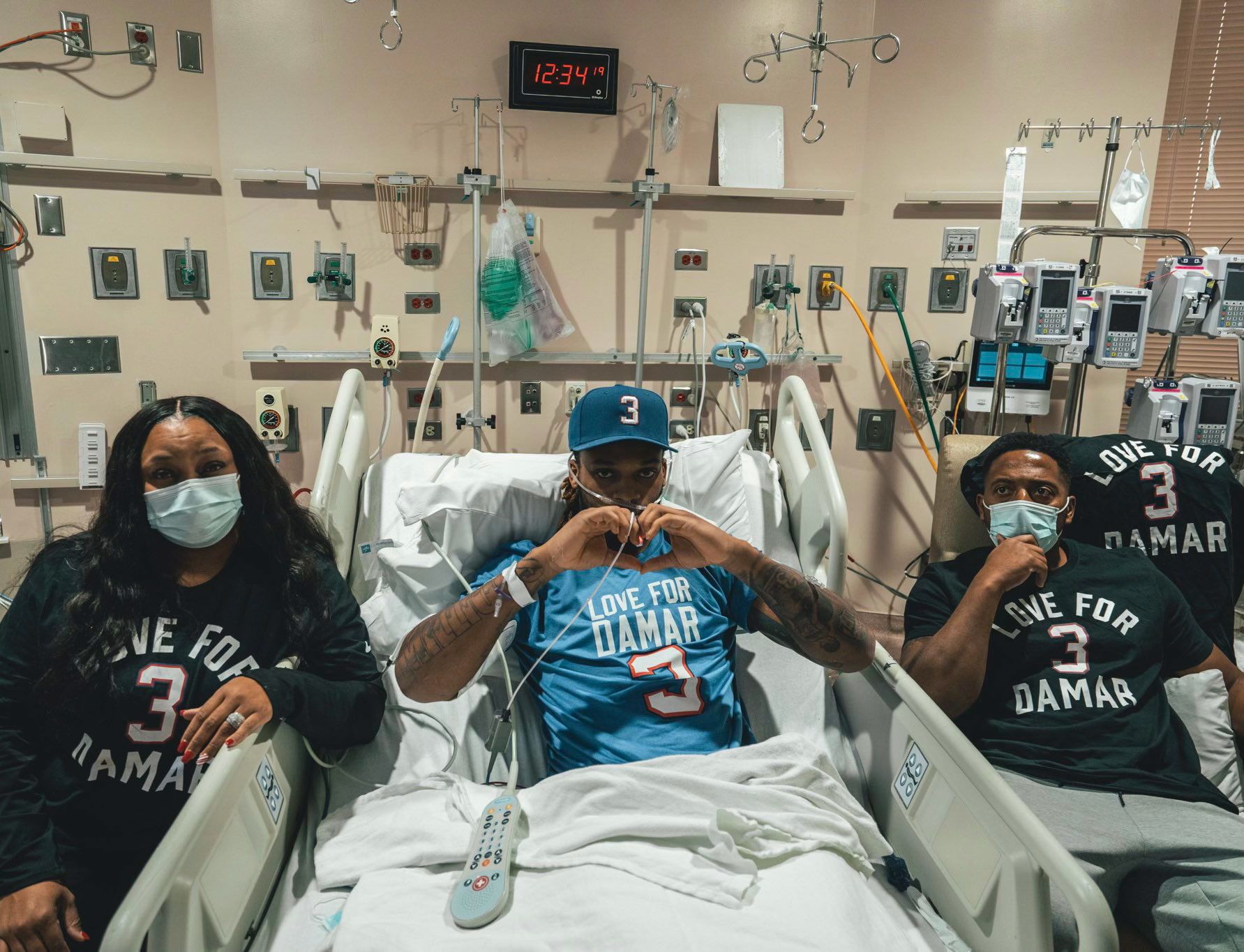 In the days since that frightening situation, millions of people throughout the country, and even globally have cared about the well-being of Damar Hamlin. His GoFundMe, that was launched through his Chasing M's foundation that "supports toy drives, back-to-school drives, kids camps, and more", skyrocketed into the millions of dollars. He had the most purchased jersey among all athletes across all sports on the Fanatics sports apparel website. It says something about human beings that they are attempting to rally behind a man they do not know personally but they understood the magnitude of the situation that he went through.
People have also gotten to know Damar Hamlin, the man, in terms of his background, due to the news stories and articles written about him. The McKees Rocks, Pennsylvania native comes from an impoverished neighborhood but his quality family was a big part of his attitude and development into a young man who had both considerable care for others and athletic ability. Since being hospitalized, Hamlin made enough physical improvement to show some of his personality during a surprise FaceTime appearance to his Bills teammates on the morning of January 6th, 2023 and sent out his first social media post days later in which he expressed appreciation for the abundance of love. Now he is heading home, which is great news, after being hospitalized several days.
The evening of Damar Hamlin's emergency, we were also reminded of how ugly some human beings can be. Television sports pundit Skip Bayless gotten a lot of attention for his tweet that seemed to focus more about resuming the football game, that ended up being canceled, more so the dire situation that Hamlin was in. A greater reminder of the dehumanization of NFL players has been highlighted regarding the fact that Damar Hamlin, who was entering his second NFL season, would not quality for a pension in the dangerous NFL if Hamlin never plays football again. The understanding of that highlights a bigger issues as it relates to workers' rights even if the workers are high-profile professional athletes.
Staff Writer; Mark Hines