How to make your 40s the best decade of your life.
(ThyBlackMan.com) Some people say that life in your 40s is so much better than your 20s. And it's no surprise why. You are better off financially, you have a solid circle of friends and family, and you aren't chasing your goals as hard. Life in your 40s can be a lot of fun. Here's how to make it the best decade of your life.
Plan for your retirement
It's important to plan for your retirement throughout your life. However, it's especially important in your 40s. Now that you have increased earning power, you should be putting money away for your senior years. If you want to live in the best independent living facilities, you're going to need to start saving now.
Improve your work-life balance
"I wish I hadn't worked so hard" is one of the top five regrets of the dying. It seems like an obvious lesson but many people spend their whole lives at work, only to wish they hadn't. If you want to avoid this trap, your 40s is the best time to redress your work-life balance. Although you need to work to support your family (and yourself), you might not need to work quite as much. Consider if you could take more time off or get a less taxing job. If you don't, you could end up filled with regret when it comes time to retire.
Widen your social circle
People are the fabric of our lives. Meeting up with friends, spending time with family, and talking to strangers is what life is all about (for some people, at least). If you wish to truly enjoy your 40s (and the decades after), you should try and widen your social circle. Join a few clubs, start a new hobby, and don't be afraid to strike up a conversation. You'll be pleasantly surprised at how willing most people are to chat if you make the first move.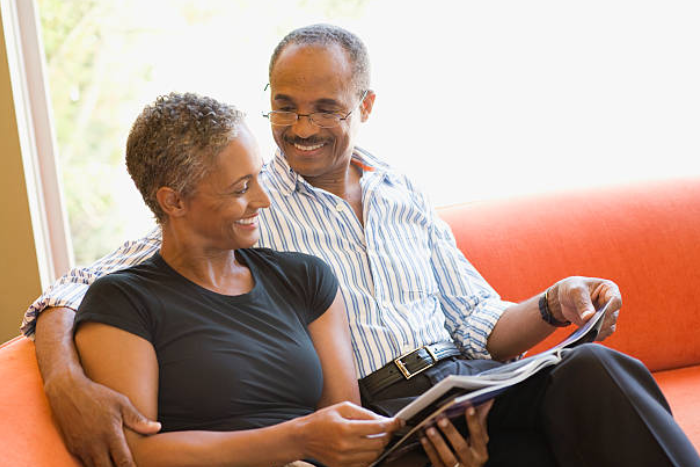 Stop seeking approval
Forty is a great age to squash your ego. Stop seeking approval from others and live your life the way you want to live it. Perhaps you want to start writing a book or learning to play the guitar, but you've been put off by others. This is something that happens to everyone, so don't put yourself down. But now it's time to stop caring what other people think and do it for yourself.
Give back to your community
Happiness comes from what we give, not what we receive. So, stop focusing on how much money you're earning and start focusing on how you can help others. From sponsoring a kid through college to volunteering at a local soup kitchen, giving back to your community will make your life more meaningful. Your 40s is the best time to start giving back because you've probably already achieved a lot for yourself.
Embrace change
It's very easy to get left behind if you don't embrace change. From new technology to changes in the social landscape, it's important to stay relevant. You will find that embracing change in the world will make you happier in general. It's especially important to do this in your 40s because it's considered 'middle-aged'. Stop paying attention and you'll become a dinosaur.
Staff Writer; George Wade