5 Useful Tasks for Google Assistant.
(ThyBlackMan.com) Google Assistant is dope. Actually, most assistants on your device are useful and worth using. The key is getting them to recognize your voice only. There's something embarrassing about saying "OK Google" and your search—meant for your device only—popping up on other people's devices. I mean, that's points against them for not taking those few extra seconds to fine tune their assistant.
At any rate, there was a time when I couldn't use my Google Assistant because I hadn't bothered to set it up against after a factory reset. It wasn't extremely frustrating but I'd gotten used to just doing things on my phone using my voice. Time was put aside to mastering dictating texts and knowing when to say "Send" or "Cancel" without "send" and "cancel" popping up in the text itself.
And that's just one of the tasks that can be done with it. Let's dive into five of the best tasks for your Google Assistant.
Lists, Lists, Lists
My mom has always made lists for things that need to be done or purchased. Lists are a big thing in my family. While my brother and I are better at making mental lists, my mother and sister tend to take written lists—and one my sister's favorite hobbies is planning. She gets excited over planning, markers, stickers, and having everything scheduled.
Google Assistant is strong at making simple lists for daily tasks or shopping lists. As a matter of fact, it's awesome with those shopping lists. This is mainly because the request of adding anything to a list is simple enough. You're not going to get too complex with your request, after all.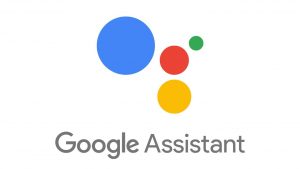 You can also add lists then add items to those lists. That means you don't necessarily have to send stuff just to a shopping list. Essentially, you're taking memos or notes with your voice—something else Google Assistant can do and which is good for remembering things that might have slipped your mind.
What to Do and Where to Eat
If you're pondering where to eat or where to hang out, just ask Google Assistant. What you're doing essentially is making your Google search verbal. That means just like when you type in your query, you want to be specific. Or you could be general about it and get a broad selection of places.
Tied into this is setting your travel route. It doesn't have to be to dining places you were searching for, obviously. In setting up your route, Google Assistant verbalizes the route as laid out in Google Maps. The one problem I find with this particular task is that Google Assistant can be general. I'm not surprised given that these places have tons of things on their menus and a lot of restaurants and dining places overlap anyway.
Like, you can't have the assistant read a menu to a large chain place to you. Instead, you're treated to a listing of places in within the city. On a few tests, I got a listing of restaurants in a neighboring city.
Starting and Ending Your Day
This is one of my favorite things to do with Google Assistant. It's also one of the easiest things to do. By going into your Google Assistant's settings, you can set several tasks for your phone after you wake up and when you're getting ready for bed.
Obviously, you can set the alarm to attempt to wake you up but by saying "OK, Google. Good morning" or "OK, Google. Good night," can have your assistant read the day's news to you, give you brief weather report, and a rundown of traffic at the moment. The tasks also include playing music at both periods or playing sounds to help you sleep.
You have a ton of control over what tasks are performed to start or cap off you day as well as what news sources are read to you. Hands down, this is my top task to give to an assistant. It's even better when there are a lot of things it can pull off—it gives you options.
Google, Entertain Me
If you have a number of entertainment apps on your device and if you are signed in, Google Assistant can play all of that for you. Do you have Apple Music on your device? "OK, Google. Play 'Kevin Gates, Fly Again'" and your device is playing what you requested. Now, you have to be very specific, there are a number of songs by a number of artists with the same song titles.
It's frustrating but there it is. You can play some tunes without scrolling through your app and looking for them. I got curious and tested what else can be played and Google Assistant can play full albums and specific playlists, so that's a bonus.
You're also able to play movies and TV shows with your voice. By saying "OK, Google. Play Trailer Park Boys on Netflix" or whatever your show of choice is, the assistant will play it. All you really need is the app on the device and to be signed into your account. I will say that streaming services that play video tend to be more accurate with vague or general request.
Hands Free Texting
This is a pretty simple but useful function of Google Assistant—and actually any assistant on your device. By using your voice, you can dictate a text message to anyone on your contacts list. That's it. You can also have the assistant read your texts to you and make calls for you. All without actually touching your phone or disrupting what you're doing on the phone to begin with.
I tend to have Google Assistant read texts or send texts while I'm writing at the computer, reading something, gaming, or watching TV. This function is my second most used function with the assistant.
Staff Writer; M. Swift
This talented writer is also a podcast host, and comic book fan who loves all things old school. One may also find him on Twitter at; metalswift.