Why Your Business Needs a Letterhead.
(ThyBlackMan.com) Digitalization has transformed the way businesses work. Web pages and e-magazines have replaced paperwork and files. But when it comes to letterheads, businesses still stick to their old forms. Letterheads are something that has been used in businesses for ages and continues to exist in paper form. All thanks to digitalization that it has not gulped down letterheads too!
What are Letterheads?
Letterheads are official papers that contain the name of the company, logo, and address at the top of the information given as headings. Companies have been experimenting with letterheads in the form of colors and format to make them look catchy and appealing.
Today, businesses often ditch the mono-color format that initially consisted of blue or black color. Businesses are rather taking up multicolor experiments. Four color letterhead is much in trend today. Four-color printing letterhead is quite common in offices or businesses today. Multiple colors make the letterheads look creative and colorful.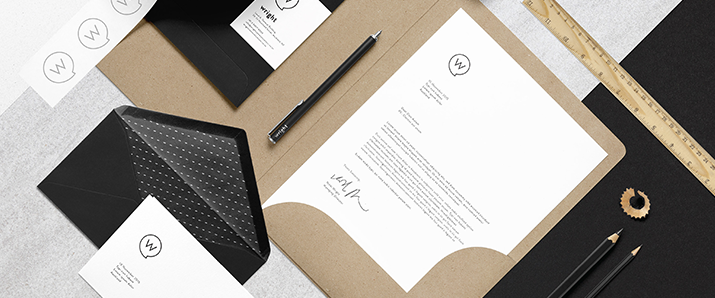 What are the benefits of using a letterhead?
Yes, letterheads have a lot of significance in businesses or companies today. Want to find out what are they? Keep scrolling!
Brings in professionalism
Letterheads are essential for businesses to establish professional relationships, especially when it comes to replying through official letters. They develop confidence between the two companies or individuals. Can you imagine getting a letter from the company you work for without any details of the company, logo, and address given over it? It will straight away make the deal look very unprofessional. Thus, letterheads establish official relationships.
Letterheads are a good source of marketing
What do you see when you receive a letter from a company? It is, of course, the heading of the company and the address. Hence, you recognize the company at once. Thus, letterheads are useful for marketing purposes, as well. Companies tend to get creative and use a four-color letterhead or go for four-color printing letterheads.
They give basic details about the company
Another reason for letterheads being preferred by many companies is that the letterheads provide necessary information about the company to the reader. They contain the name of the company, the address, and the logo. Through this, a person gets to know all the necessary details about the company. You do not have to search for the company on your browser if you have letterheads. It saves time, as well.
Letterheads also play an essential role in influencing customers to read the information given on letterhead. As rightly said, "The first impression is the last impression," thus, customers can either accept the letter and read or neglect it all over. Company letterheads prove to be eye-catching, hence persuade customers or people to continue to read. The name of the company and other details prove appealing.
Letterheads also establish the validity of the documents. Without letterheads, there would be no proof of the company being legitimate. Besides, it also sets doubt among people regarding its genuinely. Since letterheads contain all the necessary details of the company, they maintain the letter or information given by a legitimate company.
Thus, letterheads are essential for any company and business. They give identity to the company in terms of legality. How amazing is it, right? A small piece of paper can change the entire ground of your business, give it an identity, and increase awareness. The most important thing is to make sure that you are getting the letterhead printed from a professional service provider, which you can easily find online.
So does your company have letterheads? If not, are you planning to have one now? We assume the answer is a big YES!
Staff Writer; Roy Moore