Effective Ways To Bring New Customers To Your Business.
(ThyBlackMan.com) Your business won't thrive without a steady stream of customers, so as a business owner, it is important to up your marketing game to ensure you both keep existing customers, and secure new people to your services. 
There are all kinds of ways to market your business, of course, and you probably have strategies in place already. But there may be ways to improve your efforts, especially if you want to bring new customers to your doors. 
#1: Increase your presence online
We are sure you have a presence online already, but could you be doing more?
Take a look at these suggestions.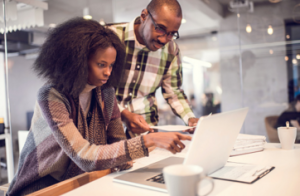 You probably have a website for your business, but to ensure potential customers actually find it when browsing online, you should invest in SEO to improve your rankings on Google's search pages. 
You should take advantage of the other resources that Google can offer you too. So, if you haven't already, you might list your business on Google My Business, as not only is this an effective way to boost your SEO, but it's free too, so is an easy way to promote your business to people in your local community. 
And another way to use Google is to use their Adwords service. This is another effective way to promote your business online, and you might have used their service already. However, to improve your chances of being seen online, and to improve your ads, you should integrate automation into Google Ads. Check the list of automated scripts in the linked article, and do your research to find out which you should be using. 
Moving away from Google, you should also increase your presence on social media. You have probably heard of Facebook and Twitter, and might already be posting news about your business on their sites. But what about YouTube? Video marketing is an effective way to reach new customers, and because of the popularity of this site, you should definitely consider it. 
Then there's Instagram. With millions of people now using this platform, this is your opportunity to visually represent the worth of your business to potential customers. Follow these simple steps to gain new followers and customers!
#2: Seek the assistance of your existing customers
Assuming you are treating your customers well, you might want to implement them into your marketing strategy.
So, you might encourage them to pass the word about your business to their followers on social media. You might ask them to post positive comments about your product or service on business review sites, and you might also ask them to provide quotes that you can proudly display on a testimonial page on your website.
And while your customers might be only too happy to share word of your business for free, you might also offer them incentives. Take a look at these customer referral examples, and follow suit within your business; rewarding your customers for bringing in new people to your business. 
Finally
We have only touched the tip of the iceberg here, as there are hundreds of ways to bring new customers to your business. Do your research online to find out more, exploring the suggestions that we have given you here, and by looking for other ideas to boost your business. This is better than resting on your laurels with what you are already doing, as to gain more customers, you have to do more with your marketing. 
Staff Writer; Craig Ball