5 Black Developed Apps That Could Grow.
(ThyBlackMan.com) Black software engineers are coming up with a number of apps to link consumers with Black-owned businesses, establish business-to-business relationships, and promote entertainment and education. Some of these apps are young and don't have a lot of data available to be truly useful. The concept is sound, the UI is good enough, it's available on both iOS and Android but the install base just isn't there.
If the install base isn't there, it ends up like a lot of Black-developed apps. They're still available for download but they don't get as much love as they need. When others come along to check them out, the apps—if they rely on crowdsourced information—again, lacks useful information. After a while, support for the app vanishes. Let's check out five apps that could be useful with some love.
Developed by Blue Symphony, the Buy Black App is pretty simple in execution. The UI isn't going to blow you away but it's functional in what you need to do: find Black businesses nearby. The problem is a common one: you won't find a lot of Black businesses because information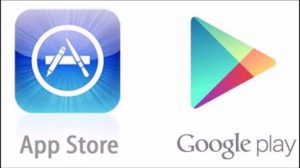 just isn't there. I mean, this is for cities with large Black populations, too. Birmingham really had nothing and looking at the comments and doing a few tests myself, it's pretty sparse in other areas. Plus, it hasn't been updated since November of last year.
It's a shame because is in place for it to have a lively community that shares information and encourage businesses to post deals, events, etc to the app.
Black-Page: The Black Social Network (Google Play)
If you frequented Black Planet or the Black groups on Facebook and wanted something where our people can gather, socialize, network, promote, and all that good stuff, Black-Page looks like a decent alternative. Sure, Black Planet has an app but it's…well, it's alright. Actually, Black-Page is on par with Black Planet's app. Pros for this app include dedicated users and regular updates. Cons include a freezing. The app freezes quite a bit.
Wavvio's Black Nation app was originally called Black Wallstreet. This is a networking app for businesses and consumers. Of the apps listed, this one has one of the best user interfaces, if not the best. Everything's neat from the app's end, it's easy to add your business or services, post deals and discounts, and have people rate your business. Also, it's set up in categories—something I love. That said, more local businesses will need to hop on to really flesh it out in large cities. Black Nation is updated as needed.
I have to say, it's kind of annoying that this is the only app on the list that is on both iTunes and Google Play. With that said, it's a testament to just how serious Official Black Wall Street is about promoting Black businesses and getting customers to use the app and connect with them. I mean, Official BWS even has a whole site where they update it regularly in addition to updating the app. On this list, this is the most active app and any extra love you want to throw its way, I'm sure will be appreciated.
I'm an UI guy and while I love the simple but smooth approach Black Nation takes, Official Black Wall Street is nothing to sneeze at. You have maps showing locations, pictures, categories, promotions and promo codes being posted. You're very likely to find businesses in your area. I found a good amount in Birmingham although I wish there were more. It would be nice to be able to add a few if you're a customer and you know of them. Check this app out, though!
Now, I mentioned this one with the patron of the ThyBlackMan network. A FAMU student figured that the world needed an app that told everyone in a city if McDonald's ice cream machine was busted. You might think "That's a trivial app" but this is a problem everywhere. At this moment, there are at least two or three McDonald's in your city with a busted ice cream machine. No shakes, no McFlurries, no ice cream cones. It might be your favorite McDonald's.
Ice Check makes use of user submitted information to inform everyone if the machines are down. There's heavy use in major cities, as is expected but the app isn't on Google Play where it would do a lot of good. Not only that but more restaurants should be added for those of us who like other places' ice cream and shakes. That's right, a Black woman is out here saving us a wait in McDonald's long, winding lines. A hero. That said, it can really use more downloads. Personally, I feel that having an Android app would help pop it as well.
Staff Writer; M. Swift
This talented writer is also a podcast host, and comic book fan who loves all things old school. One may also find him on Twitter at; metalswift.