Exterior Stairs and Railings Can Be a Great Addition to Your Home.
(ThyBlackMan.com) When you are updating your house, you could be considering building exterior stair railings. With exterior stair railings you need to consider design, style and safety as the most important factors for everyone's interest. Elders and kids need to be protected when it comes to designing and building your stair railings. Exterior railings for stairs must be of good quality. When it comes to exterior railings for decks, make sure to use durable material to resist harsh weather conditions. There are also other parts to think about like handrail, treads, stringers and covering. Iron and wrought iron railings are best for exterior stairs. Wood is also a good choice if you apply proper and regular maintenance.
Iron stair railing
Iron stair railing for home exteriors like deck and porch features clean straight line and a high value of beauty and elegance. The Lucid external wrought iron railing style features clean straight lines. A very solid statement is made using Rosemont style. Each line with this unusual wrought iron handrail element was wrought individually.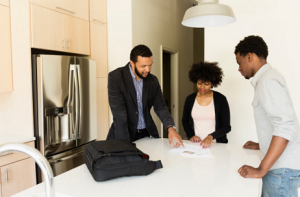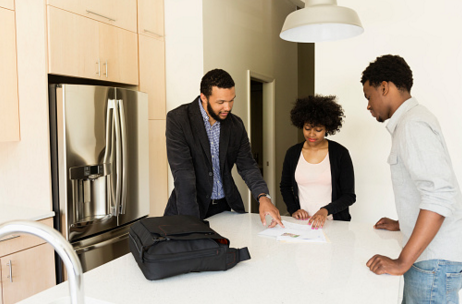 Unique railing
They can be assembled to create a unique railing. The staircase handrail Infinity design is timeless. It also compliments nearly any house design or décor. Exterior iron stair railings with prefab design are for sure quite interesting in featuring better quality, strength and beauty.
Exterior design
Metal stairs emphasize the originality of the exterior design and can add a sophisticated elegant appearance to the home, a contemporary and very sleek look, even a certain feeling of opulence. Metal stairs go well with many various architectural types –wrought iron staircases are beautiful and are the flawless choice for exteriors such as Mediterranean exteriors, stair railings that are ornate and designs that are modern working with contemporary styled homes as well as public buildings. These steps are perfect for Industrial style designs and gentle artisan stairs also can be used as well.
Special and unique
Nowadays architects, designers, decorators and homeowners work together to create special and unique exterior designs. Staircases combine functionality and appearance and you can have an amazing bespoke staircase, fascinating floating stair – masterpieces that are a major focal point of the exterior design and pleasing to the eye of homeowners and visitors.
Metal stairs
Metal stairs come in many designs and combination of materials – they work with glass, wood, stone, and when you want a solid, durable and visually pleasing exterior staircase, you can choose from the most diverse and unique designs. You can select some of the most remarkable metal stairs as well as staircase designs that are inspiring and which will show you the assortment of appearance, styles, design and appealing value.
Designed and constructed
Exterior stairs should be constructed and designed so that the life of the entire stair is no less than the building life expectancy or structure to what is being provided access and will sustain little damage. Any exterior stair assemblies should be able to withstand any exposure to any moisture as well as other elements that can deteriorate the service life of the assembly. It is not very efficient to do endless repairs, or to replace stairs that have degraded to the point that they no longer function as originally intended.
For more information concerning exterior stairways click here.
Staff Writer; Peter Moore