5 Financial Resources that Will Help You Build Your Credit and Achieve Your Goals.
(ThyBlackMan.com) Before you make your next big move in life, it is important to take your credit score into consideration. Credit scores are very important for several large life events. Whether you are planning on buying a house or vehicle, it will heavily rely on you having a good credit score so that bank feels comfortable loaning to. In some cases that number is all the loaners will look at, so it's important to be aware of your score and always keep it with a good level.
Your credit score is a number that ranges from 300 – 850 and is based on your history of loan payments, credit card applications and how long you have been a credit user. Because your credit score is based on your history, building your credit can take a bit of time. However, the faster you get your score where it needs to be the quicker you can reach those goals of a house, car or whatever else you'd like. Let's look at a few ways you can start raising and building up your credit.
1. Use a Secured Credit Card
One simple way to establish or rebuild credit is with a secured credit card. A secured credit card is a type of credit card that is backed by a cash deposit when you open the account. Your cash deposit is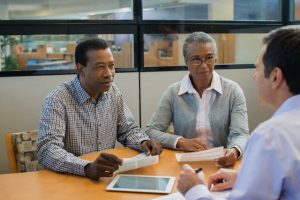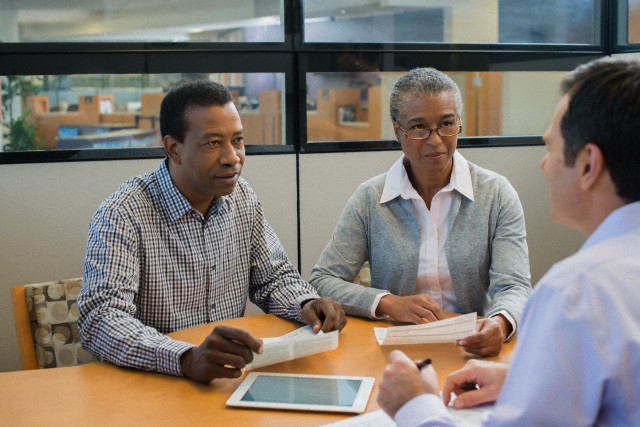 generally equal to your credit limit. For example, if you place $500 in the account, this means your credit limit would be $500.
As you use this secured card, your bank will report to the credit bureaus. This allows you to build or rebuild a positive credit history if you use your card responsibly. In time, you could ask to see if you qualify and move on to a traditional credit card. After you close your secured card, you'll get back your deposit.
Several banks also offer credit cards to their bank account holders. These cards are easier to get approved for because the trust your bank already has in you. Regardless of which card you chose you will need to use the card responsibly. Making monthly payments and keeping your usage under control is still important to build your credit, even on a secured card.
2. Automated Bill Pay
Your payment history accounts for one-third of your credit score, so it's especially important to stay on top of your bills when you're working to build or rebuild your credit. When you miss a payment, like a medical bill or car payment, the creditor usually reports it to at least one of the three United States credit bureaus: Experian, Equifax or TransUnion. This will negatively impact your credit score.
Fortunately, you can take simple steps to avoid late or missed bill payments by setting up automatic payments wherever possible. Check with your bank for automated payment options, as well as utility companies and other businesses where you make regular payments. In some cases, you can even receive a discount on your payments for enrolling in these features. Even a 5% discount can help immensely when compared to the late fees and a mark on your credit score.
3. Debt Relief Planner
When trying to reach your financial goals you have to create a plan to get there, but what about to debt relief plan to fix your past? Since your credit report is based on your history of payments and unpaid bills, you'll want to be sure your credit history is in tip-top shape. This involves settling previous debts that you owe.
Paying off past debts is extremely important to your future, and can be relatively easy if you have a good plan in place. To make a plan you'll need to gather your past debts and decide which debts to pay first. You can learn about debt on Getoutofdebt.com and begin a plan to pay off your debts in a timely manner.
4. Free Annual Credit Reports
Gathering your previous debts can be hard if you don't remember all of your debts. The great news is, You can get a free annual credit report from AnnualCreditReport.com from each of the three major credit reporting agencies. Experian, Equifax or TransUnion credit reports have the raw data your credit scores are based on.
Your credit report will have a list of unsettled debts, open accounts, and credit checks on you. With this information, you can better understand why your credit is at the level it is, and find ways to fix it. Paying off the debts on your report can raise your score and get you closer to the goal of being debt free.
5. Spending Alerts
As stated before, one of the biggest factors impacting your credit score is how much debt you have. Setting up spending alerts on your credit cards and bank accounts can help you make sure you don't let your balances wreck your credit. Spending more than 30% of your credit limits on revolving accounts such as credit cards can do major credit score damage. Some credit card companies let you set spending alerts for when you've charged more than a certain dollar amount or a certain percentage of your credit line. These alerts can help you make sure you keep that major credit scoring factor in check.
This is also important for your regular debit cards, especially with the looming threat of identity theft. Identity theft is a nightmarish situation that affects people all over the country and can happen in just minutes. For this reason, you should sign up for alerts on your phone for your spending. These will also help keep your budgeting on the right path as most alerts will tell you your account balance as well. These alerts can help you have a constant understanding of your finances.
Take advantage of these resources, as most are free and will help you on your journey towards long-term financial stability.
Staff Writer; Gary Hall