HBCU'$: Where the money @t?
(ThyBlackMan.com) Since before the turn of the 20th century, the historically black college has been a hallmark in the black community, though funding has traditionally been unequal. Cheyney University was the first higher education institution established for black students in 1837 by a Quaker philanthropist named Richard Humphreys in Pennsylvania. From there, universities in Maryland (Bowie State, 1865), Washington D.C (University of the District of Columbia,1851) and Georgia (Clark, 1887) sprang up as colonialism and racism kept the door shut for people of the diaspora to receive continuing education or in many cases, an education at all. (See: Anti-literacy laws). In Ohio in 1856, Wilberforce University became the first college owned and operated by African Americans.
Throughout the 181-year history, black Colleges have faced a myriad of issues from teacher recruitment, lulls in student enrollment and most notably equitable funding. In decades past schools on the brink of financial ruin are growing as enrollment continues to falter. Mary Holmes College in Jackson Mississippi closed its doors permanently in 2004. Lewis College of Businesses in Detroit met the same unfortunate fate in 2013 and well-known Morris Brown in Atlanta has been struggling with money, embezzlement allegations, declining enrollment and accreditation status for the past two decades.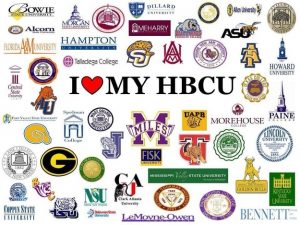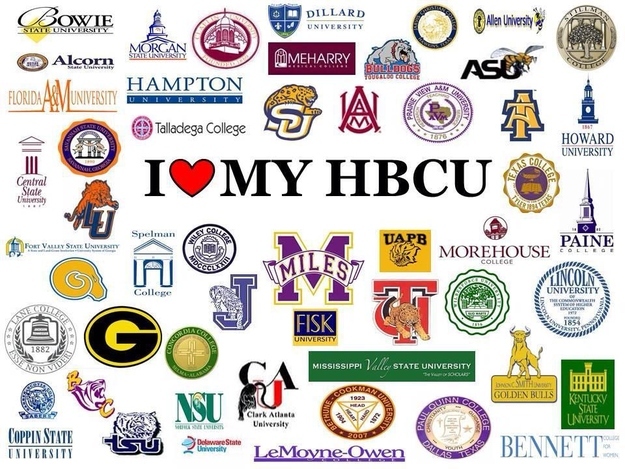 Before the desegregation of schools nearly 65 years ago, enrollment was a non-issue, as college-bound African Americans knew their obvious choice was accepting entrance into an HBCU. Early successes of HBCU's attracted attention from non-African Americans, as that enrollment also began to infiltrate the climate on campuses throughout the country. Esteemed intellectuals like W.E.B Du Bois became synonymous with historically black schools and counterparts like Booker T. Washington were leading from the front. Throughout the years the number of scientists, entertainers, poets and multimillionaires affiliated with HBCU's has expanded to include Alice Walker, Tom Joyner, Spike Lee, Claude McKay, and Samuel L. Jackson.
According to studies, 60% of all agriculture degrees and 80% of African-American judges come from historically black colleges and universities. Yet the enrollment of African-American students at these significant institutions has dropped dramatically. Today 8% of black students attend historically black colleges leaving an additional 92% percent to attend and therefore help further the cause economically of non-black colleges and universities. Becoming alumni of non-black universities presumably hurts the growth and enrollment, which hurts funding.
But the weight doesn't fall on students shoulders, especially those who may be searching for just as unique educational and social experience as white students attending HBCU's in the 70's, 80's and beyond. Big boosters and big scholarship opportunities systematically lure top black talent in the classroom and on the playing fields, promising a free ride while stuffing university wallets with huge tv contracts and related proceeds. It's not the only way but it's an enormous operation that keeps cutting deep into black communities across the country and across the atlas.
Not without a fight shouts many colleges, though. In 2004 historically black colleges in Maryland brought suit against the state claiming segregation in higher education and lack of funds to market itself against competing white schools. In 2013 courts agreed and pending financial repercussions await. Similar legal action on behalf of HBCU's in Alabama and Mississippi, ranked 46th and 50th in education respectively, are historic though the financial outcomes have yet to make their impact. And so the battle for equity in education spending continues with some HBCU's churning out more doctors and scientists than any other major university while others fight for accreditation and funding until the very end.
As Tuskegee student and Harlem Renaissance poet Claude McKay once wrote:
"Though far outnumbered let us show us brave
And for their thousand blows deal one death-blow!
What though before us lies the open grave?
Like men will face the murderous, cowardly pack,
Pressed to the wall dying but fighting back!" – if we must die
Staff Writer; Charles Foster Jolivette
This talented young man can also be found over at; The California Creole and also Charles Patreon Page.