3 Factors to Consider When Starting Your Own Sports Club.
(ThyBlackMan.com) It's easy to see why sports clubs are becoming increasingly popular. Not only do they serve as an accessible gateway for aspiring players to get into the sport of their choice, but the relative infancy of the industry makes the cost of establishing your organisation a lot more reasonable and far more attainable. Whether you're doing it solely for the passion for the sport or looking for a potentially lucrative business venture, here are a few factors that you should consider when starting your own sports club.
Have a reasonable budget
While they may not necessarily be as expensive as purchasing your own professional sports team, starting a sports club isn't exactly cheap, and you'll need to have a reasonable budget allotted for it. From sports equipment to medical supplies for both the players and staff alike, it's essential to have the monetary resources that the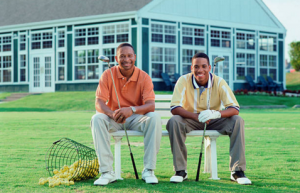 organisation's daily operations will require. If the capital is lacking, one top tip is to consider looking towards business establishments and other members of the community who share the same level of enthusiasm and passion that you do towards the project and can help with sponsorship.
Choose your niche
Most established sports clubs have a specific niche that they specialize in, and it's essential to have a particular sport to focus on first when starting your organisation. One of the best ways to determine which sport to start out with is by looking to your community and doing research on where their interests lie since most of your club's potential athletes and coaches will undoubtedly come from the same group. Not only will this focused approach help keep expenditure at a minimum, but it should also maximize the productivity and performance of everyone involved.
Use technology to manage your club
While you can still use an old-fashioned pen and ledger today to help you manage your sports club, using technology is not only convenient but far more effective. With the right membership management software, it becomes a lot less of a chore to keep yourself, and everyone else involved up to date with details and information relevant to your sports club. It's a small investment well worth making, especially with the number of headaches that you can potentially avoid when managing the organisation.
It may not be a difficult task to establish a sports club organisation since you'll be hard-pressed to find people who aren't interested in sports, but it does require the same level of commitment and work as other business ventures. The key to success ultimately lies in the careful consideration of all factors involved in the creation of the organisation as well as strengthening its relationship with the community. After all, it's where any sports club has its roots, and by allowing the community to be a big part of the organisation not only are you helping the club survive amidst a small but heavily competitive space, but maximizing your chances for continued growth and success too.
Staff Writer; Carl Ford