How to Become a Better Real Estate Agent.
(ThyBlackMan.com) Being a real estate agent is tough work. There's a lot of competition, and your income solely depends on how good you are at the job. For many agents, they struggle to take their income to the next level, or to grow their real estate business. If this sounds like you, you may be wondering what you can do to become a better real estate agent. Here are a few suggestions:
Know Your Area Better
One of the best things you can do is simply know your area better. What are the residents there like? What sort of businesses are in the area? What are some of the benefits of either living or working in this area? The more you know about an area, the better job you can do at selling it. Take some time to really learn all you can about whatever areas you want to work in. This could simply be your home town, or it could be all of the surrounding areas. Whatever area you want to work in, learn all you can about it.
Attend Local Events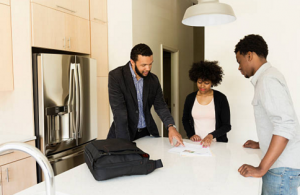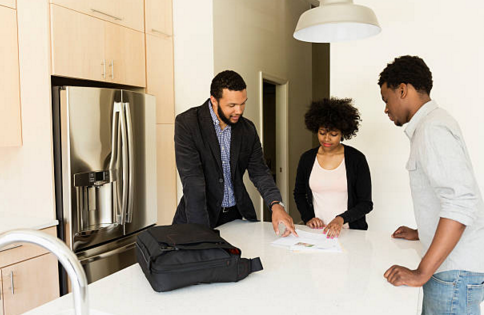 As a part of learning about an area, you'll want to attend some local events. Not only will this help you to know more about that town, but it will give you a chance to interact with its residents. This is a great way to promote your real estate business, while also forming connections with people in the area. If possible, consider sponsoring some of the local events so that your name is displayed for all to see. The more often you attend or are a part of local events, the more residents will start to associate you with their town.
Make Use of Technology
There are now more tools available to help real estate agents than ever before. By making the most of the technology available to you, you can drastically improve your sales. For instance, Customer Relationship Management (CRM) tools allow real estate agents to better analyze and improve their customer relations. Agents will want to find the best real estate CRM that they can in order to give themselves an edge.
Besides that, every real estate agent should have their own website. Websites are a great place for potential customers to learn about you, the areas you work in, or the listings you have available. Since people mostly get their information online these days, you're going to want a strong Internet presence.
Along with a website, you should use social media to your advantage. Social media is a great marketing tool that every business should use, not just real estate agents. Not only does it allow you to connect with local residents on a more personal level, but you can display targeted ads to try and draw in more customers. The better you get with social media, the better real estate agent you'll become.
Learn Other Skills
Finally, just like in any other career, you always want to work on your skills. Don't assume that you know everything, or that there isn't anything else you can learn to do. You want to make learning new skills, or becoming better at the ones you already have, a top priority.
For example, if interacting with other people isn't your strongest trait, you could take some time to work on this. Attend networking events, read up on how to be more personable, or attend classes designed to help you with public speaking. Even if you only improve a little, it will likely help you out a lot in the long run.
Besides personal skills, you can also learn to do more within real estate. For instance, you could grow your income if you also work as an appraiser along with being an agent. These two are closely related jobs, and you could likely do both without a lot of additional training. By looking for new career opportunities you not only give yourself a better chance to earn more money, but you pick up valuable skills along the way that you can use as a real estate agent.
Always Look to Improve
The key to becoming a better real estate agent is always looking to improve. What else can you learn about an area? What other types of work can you do? How can you better market yourself? Real estate agents who fail are the ones who stop trying to improve, and instead rest on their laurels. If you want to become a better real estate agent, make growth a habit, and the results will follow.
Staff Writer; Bobby Carter