The Most Raunchiest Songs That I've Ever Heard.
(ThyBlackMan.com) There have been many great songs in music since it's inception in The Motherland thousands of years ago before European colonization because music was birthed in Africa.
But however, since the early 1950s, music has taken on a more edgier turn with many urban artists singing and rapping lyrical content that was deemed to raunchy for the airwaves which was why they were banned from radio stations until The 1996 Telecom Act allowed raunchy music to be played constantly all day, everyday throughout mostly Clear Channel owned radio stations nowadays.
Here are the most raunchiest songs that I've ever heard.
1. Marvin Sease – Candy Licker – In 1986, Marvin Sease's legendary music career took off with the release of his breakout hit single "Ghetto Man" which talks about the real struggles of living and trying to escape the colonial genocidal conditions of the ghetto.
A year later, he released his first official album under Polygram Records, a self-titled album with many great songs on it, but the one song on the album that got the most attention was a controversial 10 minute track entitled "Candy Licker" and in the song, he talks about having sex in a very explicit way by saying in one lyric
"Let me lick you up, let me lick you down
Turn baby and let me lick you all around
Oh let me lick you girl, Like your lover should!
Oh baby, oh honey I wanna lick you girl, I wanna make you feel good"
The "Candy Licker" track was banned from southern radio stations at the time because of its raunchy lyrics, but despite the success of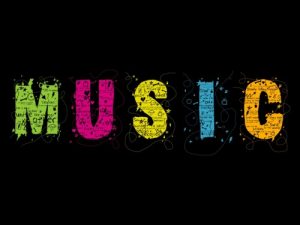 the song at underground jukeboxes and his music being banned from southern radio stations because of his often raunchy lyrics, Marvin Sease went on to have a very successful music career until his death in 2011.
2. 2 Live Crew – We Want Some P***y – In the mid 1980s, legendary producer in Miami named Mr. Mixx founded the group that would become the pinnacle of raunchiness in urban music.
In fact, when they came out, much of their music was extremely negative towards urban women and was very raunchy that it led to their music was banned by radio stations across the country at the time because they were so controversial.
In their song, "We Want Some P***y", they talk about having sex in some of the most explicit and just down right nasty fashion like for example, one of the rappers of the song rapped,
"You see, me and my homies like to play this game
We call it Amtrak but some call it the train
We all would line up in a single-file line
And take our turns at waxing girls' behinds
But every time it came to me, I was s**t out of luck
Because I'd stick my d**k in, and it would get stuck
The girls would say "Stop!" I'd say "I'm not!.
That's enough, I quit, 'cause y'all are bustin' me out!"
I say, girls, don't hide it, just divide it
And please don't knock it until you've tried it
So to all of you b*****s and all you hoes Let's have group sex and do the Rambo!"
After the release of this song, their music after that was banned by radio stations across the country and they had also protested the radio stations' ban on their music in the early 1990s with a song and album titled "Banned In The USA" which was their way of giving the finger to the powers-that-be for banning their music from the radio stations.
The group will always be remembered as being the ones that actually put raunchiness and negative anti-urban women lyrics on the map and that trend has been emulated by many rappers since then.
3. Khia – My Neck, My Back – In 2002, newcomer rapper Khia was looking to make a name for herself in the music industry, so she recorded songs and dropped them on her debut album entitled "Thug Misses" and the lead single from the album "My Neck, My Back" became a breakout hit That immediately launched her career as a rapper.
I remember the first time I heard this track on the radio back when I was in my mid-teens, I remember thinking, "Wow!!! This woman has taken raunchiness to a level that hasn't been seen among urban female artists since Adina Howard's "Freak Like Me" came out seven years earlier.
In the song, Khia often puts out messages that glorify the sexual objectification of urban women as well as encouraging young urban teenage girls to be sexually promiscuous by saying messages like
"All you ladies pop your p***y like this
Shake your body, don't stop, don't miss
All you ladies pop your p***y like this
Shake your body, don't stop, don't miss
Just do it, do it, do it, do it, do it now
Lick it good suck this p***y, just like you should
Right now, Lick it good
suck this p***y just like you should
My Neck, my back
Lick my p***y and my crack"
This song became too raunchy that it wasn't played on the radio stations very much and the song had also received a lot of controversy from urban female scholars who contest that songs like "My Neck, My Back" prompted not only the sexual exploitation of young urban women by the music industry, but also encourages young teenage urban girls to be sexually active.
4. Adina Howard – T-Shirt & Panties – Adina Howard had her coming out party in the music industry in 1995 with the release of her breakout hit single "Freak Like Me" and the song was a huge success on the music charts, but however the song and the album cover was met with a lot of controversy because urban leaders and activists at that time were speaking out against what they thought was the objectification of urban women in the music industry much like they thought Pam Grier was in the movie industry during the peak of her career during the 1970s blaxploitation film era.
When Adina Howard came out in the mid-1990s, she would become the person that would forever set the bar for raunchiness for female urban musical artists and it's been replicated by many other female urban musical artists like Beyonce, Kelly Rowland, Trina, Missy Elliott, Lil Kim, etc.
A couple of years later, she later recorded a song that was later used for a movie soundtrack called "Woo" called "T-Shirt & Panties" became a minor hit over the years and would later become one of Adina Howard's signature songs to perform to this day.
In the song, she talks about having sex in very graphic details. In several lyrics she says,
"Picture this, I'm in my bed, body's hot, soak 'n wet.
Thinking bout the things I like to do (I like to do)
I'm open wide when it comes to freakin you (freakin you).
Imagine me, (imagine me) wet as can be, between my legs,
You tasting me (tasting me) boy when you get here ya know my
Love will over flow and you ain't got to worry bout my clothes cause I got my.
The song got very little airplay on the radio due to its raunchy lyrics and Adina admitted in a 2015 interview that she was told by her former record executives that the song wouldn't be played on the radio. But despite that, she continues to perform music well into her 40s, so it looks like she won't be stopping anytime soon.
5. Pretty Ricky – On The Hotline – I remember when I was a senior during my high school days, an up-and-coming R&B group called Pretty Ricky came out with a bang with their breakout hit single "Grind With Me". The group got their stage name from the 90s sitcom "Martin" when there was a character on the show called "Pretty Ricky" and they dressed differently than everybody else so the girls at school started calling them "Pretty Ricky"
In the song "On The Hotline" they talk about having phone sex by describing what they'll do to the women on the other end of the phone in very raunchy details. In one verse:
"On the hotline, the sun ain't up but I had to call you
'Cause I'm home alone lustin' for ya
I'm in my room, nothin' but a towel on
Take them granny panties off put a thong on
I love it when I hear you moan
You got a sexy tone that makes the d**k long
You're in a complete 'nother city
On the fan line with nothin' but a baby tee on
You're the kind of girl that's sexy in some boxer shorts
I'm the kind of n***a that make you ride it like a Porsche
Yeah I met you on myspace
Now I'm 'bout to fly you out to my place, in the morning"
The actual version of the song received little airplay due to its explicit lyrics, but the edited version received plenty of airplay on the radio and went on to become one of their best hits they ever made. Despite Pleasure P leaving the group and going solo, the group still continues to perform today give their fans what they paid to see.
The Conclusion – If you wanna understand music with edgy lyrics, try listening to song to analyze it so that you'll have a better understanding of the song's message.
Staff Writer; Kwame Shakir (aka Joe D.)