Tom Cruise; The Stunning Acting Career of Tom Cruise.
March 4, 2014 by Staff
Filed under Uncategorized
(ThyBlackMan.com) Once in our lives, we are moved by movies and shows we watched. More than once in this lifetime, there are actors who have shown that their talents are not only made to entertain but to touch the lives of people. This is the life lived by one of the world's most celebrated actors Tom Cruise.
The Birth of an Actor
Tom Cruise was born to a special education teacher and an electrical engineer. He had three sisters named Cass, Lee Anne and Marian. His surname was adopted from his great grandfather Patrick Russell Cruise who was born in County Dublin.
Tom Cruise married Teresa Johnson whom she brought to live in Ireland and later on stayed in New York. His life revolved around Canada. He attended the Robert Hopkins Public School until grade five. It was in his fourth grade when he first began his career in acting. He joined his school's drama festival and was included in a drama organized by Val Wright.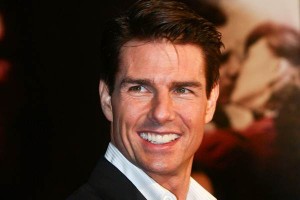 The Acting Career
Like any other famous actors in Hollywood, Tom Cruise started out small. He appeared in a small role in the film known as Endless Love in 1981. His acting prowess was revealed in such chance that he was given a major supporting role in Tapswhere he played the role of a military student. In 1983, Tom Cruise became a part of the movie Outsiders. He also appeared in Risky Business and All the Right Moves.
Such was the trail of his colorful career. It went on for years and in 1996, he appeared in Mission: Impossible as Ethan Hunt. This movie was a box office success and it received both acclamation and criticism. Somehow the character was posed as a villain although it was originally supposed to be a protagonist when shown in television. Moreover, in the same year, Tom Cruise became the well-known Gerry Maguire which gave his Golden Globe award. It was also his ticket for a nomination in Academy Awards. A year after such overwhelming fame, Tom starred in Eyes Wide Shut and he received another stunning Golden Globe recognition.
The Mission Impossible II was then aired in the year 2000 where he returned as Ethan Hunt. It was then directed by John Woo who is a Hongkong Director. It earned more than 500 million dollars and the title as the third highest grossing film during that time. Because the world has seen his magical talent in acting, he was provided with the MTV Movie Award as the year's Best Male Performance. After that, commercial and film success followed with his five other films like minority report, Vanilla Sky, and War of the Worlds.
His movie career was such a blessing that he even tried out his talent in film production. He has joined Paula Wagner and created the Cruise/Wagner Productions. Some well-known personalities in the film industry have dubbed him as not only the richest but also the most powerful identity in Hollywood.
Moreover, like his colorful career, Tom Cruise also shared to his fans all around the world the bitter-sweet love endeavors he has drawn inspiration from.
Staff Writer; LadyK
Gossip/Ent. Tips and Feedback to; LadyK@ThyBlackMan.com