Yes, Banks Continue to Peddle Payday Loans.
(ThyBlackMan.com) In today's challenging financial times, the cost of living finds many consumers with an ongoing financial challenge to hold on until their next payday arrives. Even worse, when banks peddle predatory payday loans, they pose serious threats to their customers' financial well-being. Marketed under names such as "direct deposit advance," these loans are easy to get; but hard to pay off. As consumers get ensnared by the debt trap, banks reap repeating cycles of quick cash.
In its latest report on bank payday lending, the Center for Responsible Lending (CRL) found that although participating banks claim that their payday loan products are only for short-term emergencies and carry marginal risks, the real-life experiences were the opposite. In fact, the typical bank payday borrower:
Is charged an annual percentage rate (APR) that averages 225 to 300 percent;
Took out 19 loans in 2011, spending at least part of six months a year in bank payday debt; and
Is twice as likely to incur overdraft fees than bank customers as a whole.
In addition, more than one in four bank payday borrowers is a Social Security recipient. This comes on the heels of a key administrative change for seniors on Social Security. As of March 1, all Social Security payments are issued electronically. And although seniors have specific protections from payday lending on prepaid cards, no comparable protection exists on checking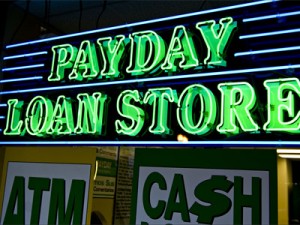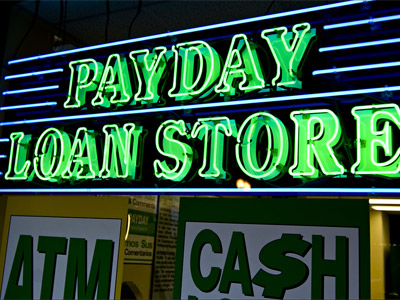 accounts.
CRL's report also calls for regulators to take immediate actions to stop banks offering payday loans from engaging in this form of predatory lending. Additionally, CRL calls for the following terms on small loan products:
A minimum loan term of 90 days with affordable installments;
An APR of 36 percent or less;
Underwriting based on an ability to repay; and
No mandatory automatic repayment from the consumer's checking account.
More than a year ago, 250 organizations and individuals sent a letter to federal banking regulators expressing concerns about bank payday lending. Last year, in a separate action, more than 1,000 consumers and organizations told the Consumer Financial Protection Bureau about elder financial abuse, including bank payday lending.
At that time, CRL advised, "More than 13 million older adults are considered economically insecure, living on $21,800 a year or less. Senior women in particular face diminished incomes because of lower lifetime earnings and therefore lower Social Security and pension benefits."
As opposition to bank payday and elder financial abuse grows, banking regulators are continuing to hear from advocates, experts and concerned citizens. Fortunately, advocates are determined to press this issue in growing numbers. In a letter dated March 13, for example, 278 organizations and individuals signed a second letter to regulators.
The letter states, "Payday lending has a particularly adverse impact on African-Americans and Latinos, as a disproportionate share of payday borrowers come from communities of color. High-cost, short-term balloon repayments, and the consequent series of repeat loans, have long been identified by regulators as features of predatory lending.
"Ultimately, payday loans erode the assets of bank customers, and rather than promote savings, make checking accounts unsafe for many customers. They lead to uncollected debt, bank account closures, and greater numbers of unbanked Americans. All of these outcomes are inconsistent with both consumer protection and the safety and soundness of financial institutions."
The limitation of space will not allow for the listing of all 278 signatories. But they include many national and statewide organizations, including AARP, AFL-CIO, AFSCME, the Black Leadership Forum, NAACP, the Leadership Conference on Civil and Human Rights and CRL.
The coalition warns, "Please move quickly to ensure that payday lending by banks does not become more widespread and to ensure that those banks currently making payday loans stop offering this inherently dangerous product."
Written By Charlene Crowell
Official website; http://twitter.com/charlenem2