5 Black Streamers to Watch on Twitch.
(ThyBlackMan.com) When it comes to live game streaming, Black gamers tend to have it lit without going hokey and lame with it. Especially on Twitch. You're unlikely to get blasted with "What's up, YouTube?!" vibes from the streamer. Go on, say it to yourself and you'll know exactly what tone and vibe I'm talking about.
On YouTube, the Crumbside tends to be the best scene to discover Black streamers. It's gritty and we'll dive into that in another article. Plus, you might just find some of them on Twitch. However, let's check out five streamers who are really had it over on that purple platform.
Lavangfan
This dude really hustles. He's on Twitch just about every day for several hours a day. It's insane, actually. There's been times when I've watched his stream and drifted off only to wake up the next day and see that he's a couple of minutes into the next day's stream. He's an iron horse of a streamer.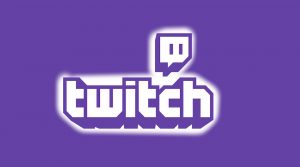 His selection of games varies somewhat and he's extremely engaging with both his chat and the folks he plays with on stream. At the moment, he's been really into Star Citizen. Check him out here.
GeeFamous92
When you drop in to one of Gee's streams are often wild and unruly—especially when he's doing roleplay in Grand Theft Auto V. Some my favorite viewing on Twitch came from watching him get into situations and plot hijinks in that game with other players. Gee had this funny running gag with another Black streamer, Glitchsythe over who was the real Gee back when ARMA 3 roleplay was big.
He tends to stream in the evenings and has a more uncensored vibe to his streams so I wouldn't recommend him for sensitive ears. At the moment, he's playing Pokemon Sword and Shield.
BlackGirlGamers
Created by Jay, BlackGirlGamers is a very active streamer who does a variety of games. My favorite title to watch gameplay from her is Overwatch. I've warmed up to the game watching my brother play it and they're an entertaining player. A good balance of being competitive but also just having fun with it.
Jay rocks with the chat a lot—something you expect from a streamer. I mean no one wants to drop into chat just see the streamer play the game and not discuss their gameplay, upcoming stuff, gaming news, or joke with the chat. More importantly, BlackGirlGamers has made an environment where viewers and chat participants don't have to deal with harassment.
Lately, they've been doing a lot of sing-a-long/karaoke on their stream. Not exactly my jam but it can be fun to watch at times.
CypherOfTyr
Here's a streamer who stays busy. She's been pushing for diversity in gaming, on the Twitch platform, writes, co-hosts, roleplays—it's wonder how she finds time to play some of her favorite games and chill with chat but she does it. Cypher's gameplay tends to be around games that are fun and require a lot of thought and some planning but also have diversity in them. Some of my favorite games to watch from her are anything Dragon Age and XCOM 2.
Before the holidays, she was playing some Mafia III. You can check out her stream here.
Legendary_Qstor
Qstor is someone I really enjoy watching in action. He plays the kind of games I enjoy—open world stuff with a lot of building and a lot of survival. When I first came across him, he was playing ARK: Survival Evolved, a title I enjoy. The guy is really good at these types of games and has showmanship down to where he can focus on the game while commentating and acknowledging the chat.
I strongly suggest Legendary_Qstor for viewers who aren't into swearing and are curious about survival games. At the moment he's jumping between 7 Days to Play and Pokemon Shield.
Now, I know there are way more than five Black streamers on Twitch, I streamed for a brief period. This is just five who are really active that you can check out and get a fun viewing experience from them.
Staff Writer; M. Swift
This talented writer is also a podcast host, and comic book fan who loves all things old school. One may also find him on Twitter at; metalswift.