How To Thrive In Your First Year Of College: A Guide For Freshmen.
(ThyBlackMan.com) The first days, weeks, and months in college can be confusing. However, do not be lost in confusion –  instead, find a way to thrive. Hire a professional to write your sociology paper to avoid fatigue and stress in college.
Freshman year has a lot to offer because you are yet to get a huge workload. You are also getting into a new environment with incredible potential for you to exploit. Here are tips to give you the most memorable freshman year.
Attend All Orientation Sessions
Orientation sessions might appear like a formality, but they determine how fast you settle down. Take time to attend all the meetings and listen to the advice given by speakers. The speakers provide tips that will help you take advantage of opportunities available to students at the college. A solid start to your college life gives you the push you need to finish strong. Orientation also keeps you away from errors and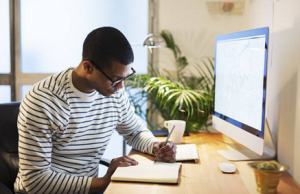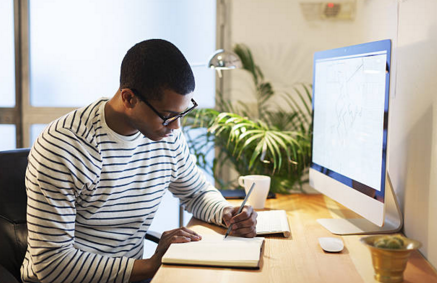 mistakes that you would rather avoid in college.
Bond With Your Collegemates And Roommates
Everyone is new on campus. Do not be intimidated by your high school, course, physical stature, or other perceived inadequacies. Be open to bond with your classmates and roommates. College is an opportunity to expand your circle of friends. It also helps you to create friendships that will last through your career life. Having friends makes college life exciting and bearable. You avoid the stress of loneliness or overthinking about home.
Find Your Favorite Places
Tour the campus to identify crucial places for your academic as well as social life. Learn how students, staff, and the institution uses different sections of the college. For instance, there are areas with a lot of students in the morning, afternoon, evening, weekends, and such different seasons of the term. This knowledge helps you choose where you will go at different times to find the quiet time or when you need to engage in activities. Such experience enables you to organize your schedule as a freshman.
The freedom of being in college can be tempting to the point of forgetting your academic pursuit. Do not get lost in social or personal activities, so that you forget about your academics. Pick the timetable and prioritize academics. Failure in academics could cause the administration to send you out of campus. Thus, dedicate enough time to school work even as you seek to enjoy the rich college experience.
Freshman year gives you a lot of free time because the topics are not complicated, and you are thinking less about work. Use the free time away from books to enjoy your time. Find an exciting activity like drama, sports, or arts to engage. It will help you relieve stress from academics and remain in good physical and mental health.
Freshman year sets the foundation for your college experience. Make it exciting by engaging in activities within and outside the campus. While you thrive socially and in personal activities, do not forget that your main goal of going to college was to succeed academically.
Staff Writer; Fred Ball