Can NCAA college and university leadership be trusted to get mental health programs right for athletes?
(ThyBlackMan.com) Discussion and evaluation of mental health has become more and more mainstream in today's society. There are numerous avenues that have focused on mental health in real life and in sports including articles, podcasts, and television shows. In athletics, there is a constant focus on the speed, agility, strength, and physical abilities of the athletes while sports clichés about "guts","overcoming obstacles", and "mental toughness" are used about athletes regarding the mental aspect of sports and athletics. In January 2019, members of the ACC, Big 12, Big Ten, SEC and Pac-12 conferences voted at the NCAA convention in Orlando to require member schools to make mental health services and resources available for student-athletes. This is potentially very important legislation that could change the lives of collegiate athletes on and off the field but there are legitimate concerns about whether this legislation can be implemented properly by these major university presidents, chancellors, and athletic directors.
The focus on mental health for college athletes has increased over the last decade. The NCAA Mental Health Task Force and the NCAA Mental Health Handbook are both relatively new developments over the past decade as leadership within college sports try to figure out how to provide equal treatment to mental and physical health issues. It has helped that more professional athletes have become more public and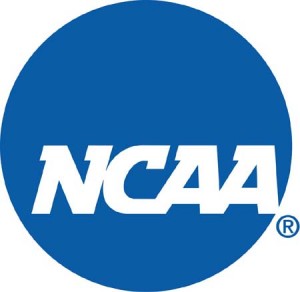 open about mental health as leagues like the NBA become more serious about the mental health of their employees. The word "employee" is an important one because the NCAA, college and university presidents, and other decision makers do not view college athletes as "employees" and have had significant court battles over the notion that they are "student-athletes" and not employees that should not even be able to unionize, let alone be paid wages for the revenue that they drive into big-time college sports.
The focus around mental health in college sports is aided by increased attention to mental health by the general population of college students. Washington State athletic director Pat Chun spoke at the NCAA convention that led to this recent legislation and mentioned that suicide is the second-leading cause of death among those in the college age group. Former Washington State quarterback Tyler Hilinski committed suicide in January 2018 and his parents created a foundation, Hilinski's Hope, in his memory. Earlier this year, NCAA Sports Science Institute partnered with Hilinski's Hope to support the foundation's work to improve mental health screening and awareness among student-athletes. It appears that the NCAA and university and college leadership are getting serious about mental health.
There have been small steps in how athletes have been treated regarding mental health in professional sports including in the NFL regarding Minnesota Vikings defensive end Everson Griffen's departure from the team for mental health issues. However, criticism of the NBA's mental health program has come from former NBA player Royce White, who has dealt with anxiety and wanted to see further measures taken by the NBA in the past and present regarding mental health. If major sports leagues like the NBA have some flaws in their handling of mental health that is another reason for concern about how college athletes will be supported and protected with these programs. There also remain questions about the resources for mental health for the other colleges and universities that do not fall in the "Power Five" conferences that passed this legislation. It cannot be the "haves" and "have nots" regarding mental health for college athletes based on the financial resources of a college or university.
Staff Writer; Mark Hines