Mack Prioleau – Keys to a Great Blog.
(ThyBlackMan.com) I met Mack Prioleau during my studies at Vanderbilt University and he was one of those people who are just so energetic, enthusiastic and enigmatic that you are instantly drawn to them. When I first met Mack Prioleau he was just starting a new blog and he asked me to get involved. After our studies we decided to keep the blog going and it has gone from strength to strength, so much so in fact that it is now his full time income. I left the blog actually, something which I often regret, especially when there is a game of football on the TV and I'm stuck at work! I wanted to share the keys to success that we had with Mack's blog, in the hope that I can inspire you to increase the success which your blog has.
Content
The most important thing which you should be looking at when you are adding to your blog is content, it is and it always will be king. You need to make sure that you are providing high quality content at all times, it doesn't matter if you have 10 or 10,000 followers, the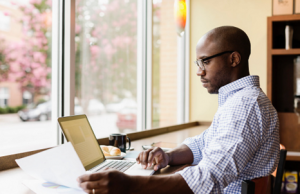 content will always be the most important. When we talk about high quality content we are talking about accurate and precise writing, something that offers actual value to the reader and something which will ensure that they come back again. It isn't just the reader that you need to impress with your content because the algorithms which search engines use to rank websites will also look more kindly on great content. Great content is also shared far more often which leads to exponential growth.
Engaging
One of the worst things that you can do for your blog is to ignore the people who are taking the time to comment on it. People don't want some kind of faceless blog, they want to see a human face there and that is what you can provide when you interact with any comments that have been left. Not only does this inspire the person who left the comment to come back again, it is also visible to anyone who visits the site, which will inspire them to revisit you.
Consistency
Consistency is also something which is very important on your blog and that means that when you are delivering content, you need to try and do so in routine fashion. This is great personally as it will help you to stay on track of getting content on the site, it is also great for your readers who will get to know when new content goes live. Consistency can also be beneficial for your SEO and regular content will help to keep pushing you up the search engines. Once you get into a good rhythm with what you are producing you will find it far easier to continuously keep pumping out that vital content.
Follow these steps and you could really boost your blog's success.
Staff Writer; Reggie Shaw