Improving and boosting the mental health of seniors or aging adults.
(ThyBlackMan.com) From cognitive decline to memory problems, the loneliness epidemic fast spreads among the aging and old generation. Studies reveal that there are common mental health problems like depression and anxiety which also has a negative and adverse impact on the wellness and general health of the senior. There are several cases of social isolation and sadness which can also increase the risk of serious physical issues among the seniors. However, there is good news that there are several online resources which will provide you with the best mental health guide which can be followed by the seniors to take care of their mental health.
It is always necessary that you should maintain mental wellness as this is vital for others who are surrounding you. What are the steps that you should take in order to take care of your seniors and help them get a better life? Here are few things that you should do in order to take care of the mental health of your seniors.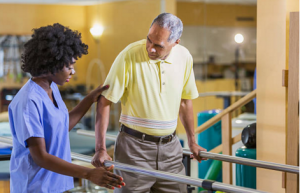 #1: Make sure you get enough rest
One thing you have to be sure of is to get frequent naps as this will give them more energy. You should ensure sleeping for at least 7 to 8 hours as this is the only way in which you can maintain a proper balance between your mental and physical health.
#2: Go out for a walk
Though you're seniors now, yet you should practice regular exercise as this is the secret behind maintaining a healthy lifestyle. If you walk at a moderate pace, this can be enjoyable and this will also increase the blood flow to different parts of your body. You can also invite family members who can join you for a stroll.
#3: Let your mind exercise
How about challenging you with a jigsaw puzzle or solving riddles or might be reading a good book? It is even better if you could involve others in such activities by reading out stories to your grandchildren, or helping them does their library work or taking them to their schools and bringing them back from their day-care center.
#4: Stay involved in activities
Volunteering is one of the best ways in which you can give back things. When you know that you've successfully assisted someone else, you'll feel better about yourself.
Therefore, whenever you're stressed about taking care of your mental health, make sure you seek help of an online counselor or practice the steps mentioned above.
Staff Writer; Peter Brown