I Don't Mind Essence.
(ThyBlackMan.com) New Orleans is a place many feel they can visit to be free of any restraints they have at home. In their mind this is the place where laws don't matter, and you can bare your soul, and body, if you choose on Bourbon Street and its all good. Let me be clear as a native…it's not. Of course, there are events that are known to bring out the absolute wild child in tourist such as Mardi Gras.
Natives that have grown up loving, and participating, in said events find it difficult at times to navigate the tourists. Some of the stereotypes people have when they think of New Orleans are more the tourist that visit than the people that live here. Granted he are the kings and queens of "letting the good time roll", but we also live here so how bad we cut u has to be considered.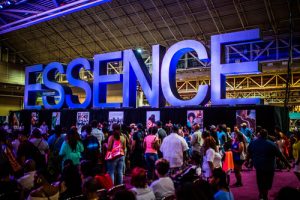 When the Essence Festival comes to town we must still navigate tourists. Some of us natives will find it difficult to get from work to home, or anywhere else, as Essence traffic can be mind blowing. However, this can be said for any major event going on in New Orleans. What makes Essence Festival beautiful is all the different facets of beautiful blackness we get to enjoy.
One night while on Bourbon Street there was a sea of our beautiful people going a line dance to Frank Beverly and Maze. It was amazing…and no one was harmed doing the beauty of this sight. Yes, it was our people having a good time over good food without a problem. In this vein I don't mind Essence at all. The different events and seminars actually serve positive purpose. Here we have black people coming together around subjects like entrepreneurship, healing, and positive empowerment.
There was not an energy of waste during Essence. What I mean by that is it feels like, at times, some visitors come and dump their bad behavior on the city and the people that live here pay for it in reputation. People do things in our city they would not dare do at home. No, they will not urinate on the street, open fire with a gun or start a fight…but New Orleans is fair game right…no it is not.
There are natives that deal with the tourism because it is apart of who we are as a city but it can truly try your patience. I've meet a lot of people this past Essence Festival, and it was good times. I hope to meet their kind of positive energy again. I met people that truly cared about what happens to the people that live in this wonderful city and that did my heart a lot of good. Granted I acknowledge that everyone that comes to New Orleans for Essence doesn't exude this positive spirit. However, on a whole in comparison to some other events Essence seems to have more positives than negatives for a native.
I would hope that Essence as a company would partner with different black owned businesses and initiatives in the city that would help black people that are working hard to rebuild a New Orleans that represents who they are. I admit I has a great experience with the Essence Festival this year, and I might be looking forward to it next year.
Staff Writer; Chelle' St James
May also connect with this sister via Twitter; ChelleStJames.