4 Advantages of Online Banking.
(ThyBlackMan.com) While some people are still afraid of online banking, one thing should be made perfectly clear. Technology is advancing by the day and that means that SSL (Secure Socket Layers) are getting increasingly hard to hack and so there isn't the same level of concern as even a year or two ago. If you are looking to open an online bank account, but have as yet not made up your mind whether or not this is for you, here are four advantages to online banking you may wish to consider.
1. Most Convenient Way to Bank
When you stop to consider just how convenient online banking is, it is a wonder that more people don't bank online. You can simply sit back and pull up your account without running all around town in heavy traffic just to get to your bank, only to find that they are closed! Isn't it convenient to have a way to access your account twenty-four hours a day, seven days a week, without going out in driving rain or sub-zero temperatures?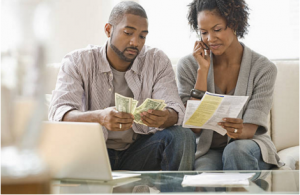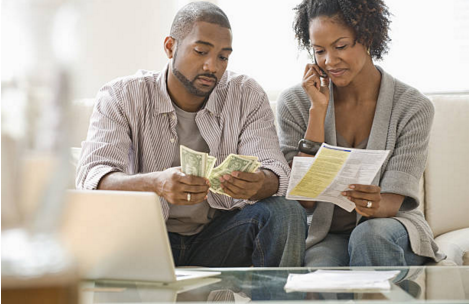 2. Access from Anywhere
With the availability of mobile apps, you don't even need to be sitting at home in front of your computer to access an online bank account. Simply pull out your smartphone while eating dinner at your favorite restaurant and you can see whether you can afford that decadent dessert your mouth is watering for when you've finished your $50 bottle of wine. It's amazing just what you can do online, and if you discover there isn't enough in your checking account, you can easily move funds from your savings and that dessert is yours!
3. No Waiting in Long Lines
Another thing many consumers hate about banking in brick and mortar institutions is the fact that lines are often long. We already have enough on our plates with the busy lives we lead that every ten minutes wasted waiting in line means ten minutes we could be spending with the kids, stopping at the grocery store, or simply kicking back with our feet up enjoying the first real break of the day.
4. Real-Time Balances
As mentioned above, with online banking, you have real-time balances at your disposal. No more calling the bank's 24-hour customer service automated line and punching choices for five minutes trying to get to the right menu to check your balance. With online banking, you can get a balance in real time within nanoseconds! It's amazing just how fast those transactions show up on your account.
Also, one thing you may not be aware of is that most brick and mortar banks now offer online banking so whether you choose a bank that is strictly online or one that offers online access to your account, there is no reason not to bank online for the sheer convenience of it all. If you lead a busy life and have limited time on your hands, you can feel secure in opening an online bank account. Enjoy that warm coffee and Danish while you do your banking. Don't stand in line and don't get caught in traffic. Online banking is safer and more convenient than ever before, so there is no reason not to bank online!
Staff Writer; Ronald Ford