PS4 Update 5.0: What' so exciting about this latest update?
(ThyBlackMan.com) If you've not yet updated your PlayStation 4 console, the PS4 Update 5.0 is now live. The next time when you'll turn on your console, it will start downloading automatically. The reason why Sony is pushing this update is well known as the company wanted to make some improvements in the current system and with that, it has also introduced some new features.
Here's what's so exciting about the latest PS4 firmware update.
Family Management
The new "Family on PlayStation Network" is a complete overhaul of the old account system. With the PS4 Update 5.0, things are easier to handle. With the new Family Manager settings, now multiple adults can join a single family. And the Family Manager can promote an adult to a Guardian. With the new features, admins can now set parental control levels based on the age rating restrictions etc.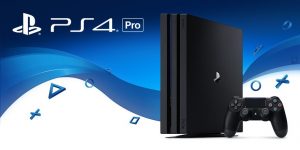 Now parental controls are better as Sony is not applying the same controls on all the users under a particular console. The controls can now be set individually for each child. In simple terms, an adult authorized by the Family Manager can now set controls for the child accounts. While other adults can simply use their non-admin settings.
Friend List Management
With the new PlayStation 4 Update 5.0, friend list management system is updated with better tools. Users can now set up a separate list of friends. Sony has added a new tab called 'Custom Lists' from where you can add and manage your friend lists. This feature enables users to access specific groups as well. Game-based list creation has become easier with this feature. For example, if you want to send invites to some friends with whom you play a particular game, you can do so by simply creating your own list.
Notifications
Many of us find pop-up notifications annoying. Especially when you're watching films or TV shows, you do not wish to see 'who is online' notifications on your screen. With the latest PS4 Update 5.0, Sony has given an option to disable notifications and other annoying pop-ups that appear when you're consuming other media. The good thing is, you can customize how many messages you want to see, and how those notifications will appear in terms of color options (black or white). You can also turn off message previews on your PS4 after downloading the update.
Quick Menu
The Quick Menu in PS4 now keeps users updated about the download/installation progress, new notifications, and invitations. The feature added to the menu now lets you check notifications without having to go away from the game. You can now leave a party, switch to party screen and you can also make several other changes through Quick Menu.
Another good thing about the PS4 Update 5.0 is that it allows you to follow anyone on PSN and anyone can follow you as well. The basic requirement is the account you want to follow should have the setting enabled.
Earlier, this feature was limited to verified accounts, but with the latest updates, you can follow anyone and can be followed by anyone as long as the privacy setting for the same is enabled. As a result, their activities will start appearing in your feed.
Team Tournaments
One of the biggest attractions from the PS4 Update 5.0 is the ability to recruit best players for your games. With that, you will also be able to win prizes by competing against other teams. From October 5, the service is now available and initially, the number of supported titles is limited. In the Events section, players can find details about tournaments and events and create their team accordingly.
Sony has confirmed that each player will be able to own or be a part of 60 teams. The first few games getting the dedicated tournament support are Uncharted: The Lost Legacy, Uncharted 4: A Thief's End, Mantis Burn Racing and World of Tanks.
Staff Writer; Corey Shaw
Have any Tech Tips? News? Hit up our Tech Guru at; CoreyS@ThyBlackMan.com