iPhone X Features Explained: Here's What You Need To Know.
(ThyBlackMan.com) The iPhone X carries a hefty price tag and Apple will launch it on October 27. It means that you have a lot of time to think and decide whether the X is worth the price of the newly introduced iPhone 8, which is not very much different than the X.
Animoji: It's fun
Apple introduced a new feature Animoji in iOS 11. Now there's an improved form of emojis in smartphone realm which brings animated emoticons. iOS users have been using many emojis, but with the latest update, the face-scanning features will create animated 3D versions of these emoticons based on the user's facial expressions. Apple's Face ID is behind this process. Emojis can be edited and can be sent as a combination of audio and visuals.
Face ID: It's the future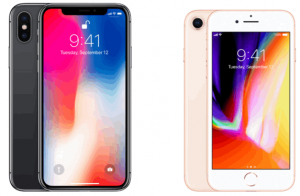 The human face is a 'biometric', meaning that it is something like fingerprints, iris and voice. It is a measurable feature and with Face ID, Apple iPhone X uses sensors and light projectors to take images of the user's face. As a result, the collection of these multiple images help the hardware provide an in-depth map of your face. To set up face recognition system on your phone, you need to create the 3D map of your face by allowing the Face ID feature to scan your face. There are on-screen guidelines are available to help you successfully set up the feature. The most important step is to move your head in circle so that the camera sensors can easily create a 3D map of your face. When you're setting up or unlocking your phone through Face ID, you can expect that a lot is going on there behind the scenes. Thanks to the phone's powerful processor that you only get to notice the things Apple wants you to know.
5.8-inch screen: Do more with less
The edge-to-edge display is absolutely amazing in terms of quality and design. The larger screen with a very thin frame means you can do more without going for going big. Comparing the iPhone X with iPhone 8 gives a very clear idea about how the X gets an edge over its counterpart with an obvious, yet groundbreaking change in display size. The X sports an OLED display with over 2 million pixels, meaning that whether it's a movie, game or common business related tasks, you get more area without having to carry a big-sized phone.
Camera: A huge improvement
Both the iPhone X and iPhone 8 Plus feature the same cameras. There's a 12MP wide angle f/1.8 lens setup with a second f/2.8 telephoto lens. The new cameras offer better experience than what users get on the iPhone 7 and 7 Plus. The iPhone 7 Plus offers a telephoto lens, but you can expect better, less shaky videos and improved picture quality with the new phone. For the front camera, there's Apple's TrueDepth technology to Tech full advantage of the different shooting modes.
Wireless charging
The concept of charging phones without needing a bunch of cables has been there since long, and with the Apple iPhone X, wireless charging is now possible for iPhone users. If you feel that with the new phone you are not going to need any cables, you will be disappointed with the fact that you still need to connect a charger in and outlet and your phone must be within its range. The good thing is, you don't need to plug anything in your phone. Instead, you put your phone on a charging mat. The feature still has some limitations, but it helps in many ways. For example, now with wireless charging facility, you won't have to worry about unplugging the device if you feel the need to use your phone.
Staff Writer; Corey Shaw
Have any Tech Tips? News? Hit up our Tech Guru at; CoreyS@ThyBlackMan.com