Apple TV: tvOS 11, Amazon Prime Video, 4K Support and Everything Coming In The Future.
(ThyBlackMan.com) During the company's WWDC 2017 keynote, we got to hear a very little about the Apple TV and tvOS 11. The company confirmed that it will start supporting Amazon Prime Video on its smart TV, but other than that, no concrete details about the company's next moves were revealed. Everyone is now expecting that the new hardware details will be unveiled during Apple's autumn event which is going to be scheduled for later this year.
Apple is obviously not going to limit Apple's TV to just Amazon Prime Video because its rivals are already doing it and providing support for online streaming services is obviously not a groundbreaking decision. So now the big question comes -what Apple is planning to do with their smart TV and what the future holds? Let's find the answers.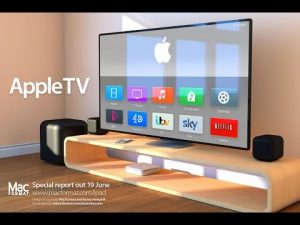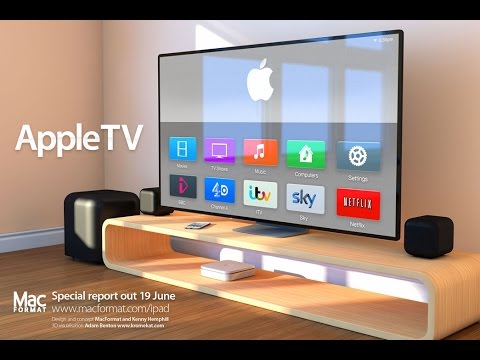 It is very unclear why the company didn't say anything about tvOS 11, even now when it has opened the doors for the developers to work on the next OS update. After WWDC 2017 keynote, Apple has revealed some details about what is going to be the part of its new TV updates and surprisingly, the Apple TV updates are a mixed bag. We wonder why Apple didn't reveal those details during the event, but anyway, here's what coming to Apple's smart TV soon.
First and the most important feature reportedly coming to the TV family is 4K support. The company is bringing HEVC support for its TV, meaning that a third-party video compression system is coming to the TV which is going to help the users get video content streamed at reduced bitrates which is expected to be around 50 percent less than current rate. When it happens, Apple may think of launching a 4K TV. Why HEVC support matters because when it reduces the bitrate, content streaming in 4K will not be painful.
The only problem Apple is going to face with this decision is to convince consumers to buy a new TV because the currently available TV is not capable of delivering 4K content. So, if Apple chooses to go with this move, we can expect a new hardware release sometime later this year.
Tim Cook, during the event said that there's more to share about the Apple TV, and the company will do so later. So, there are possibilities that Apple will unveil a new hardware when it gets ready.
The developers are already working on the preview build of the new version of tvOS. Reports claim that there will be a feature called On-Demand Resources. It is more about optimizing the apps to reduce their size.
Apple is consistently working to speed up the downloading and as a result, the company is expected to bring a significant change. In its next move for the TV, the company is reportedly planning to deliver app content as per the needs. In simple terms, you won't have to download an entire application, as the content will be downloaded when it is required.
Apple is also bringing support for the right-to-left languages. The company is aiming to bring several new features and is also planning to provide Apple TV with AirPods pairing capability over iCloud. The smart TV will also be able to switch automatically between light and dark modes.
One of the tvOS 11 features also strengthens the possibility of a new hardware launch in its TV family. According to Apple, it is bringing Home screen sync for places where multiple Apple TVs are installed. The feature will sync the screen between these TVs. But if you look at the current stats, Apple's TV is not being widely used and not a very large number of consumers have multiple TVs at their homes. So, when this is the case, is Apple trying to introduce a new hardware and keep both the new and old TVs synchronized with each other?
Of course, it is too early to jump on a conclusion, so it is better we wait for the next updates from the company to know more about what future holds for Apple's TV.
Staff Writer; Corey Shaw
Have any Tech Tips? News? Hit up our Tech Guru at; CoreyS@ThyBlackMan.com.