Predicting 2017 NCAA Tournament Cinderella "Final 4" Teams.
(ThyBlackMan.com) Sportsbook Review's Ross Benjamin shares his thoughts on 3 college basketball teams that he believes can possibly be huge surprises, and consequently reach the "Final Four" of this upcoming 2017 NCAA Tournament.
Potential "Final Four" Sleepers
The month of March is nearly upon us, and it's the most exciting time of the year for college basketball fans. At the time of this writing (2/27), the NCAA Tournament committee is just 13 days away from releasing its field of 68 teams.
Do you remember last year's magical run by #11 seed Syracuse to reach the "Final Four"? As a matter of fact, the committee was heavily criticized for even extending a bid to Syracuse. Nevertheless, Syracuse's 2016 NCAA Tournament success served as sweet vindication for the members of that committee. Is there another Syracuse waiting to happen in 2017? There are 3 specific teams I currently have in mind to do so, and one of them may provide the same intrigue in which Syracuse provided during last year's "Big Dance".
SMU Mustangs (25-4): The Mustangs are a dominant 15-1 in American Athletic Association regular season action thus far. As a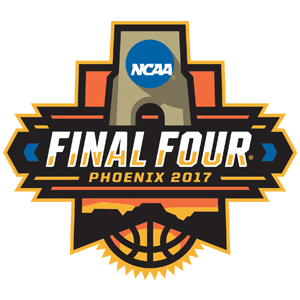 matter of fact, their only conference defeat came by a mere 2 points at nationally ranked Cincinnati. Furthermore, heading into the week of Monday 2/27, SMU had won 21 of their previous 22 games, and that includes a current 11-game win streak.
SMU is #3 nationally in scoring defense by allowing a paltry 59.0 points per game. They've also been adept with their long-distance shooting, evidenced by them making 39.4% of their 3-point attempts. If they do possess a flaw, it's their lack of quality depth. However, a good part of the reason for their impressive defensive numbers is a direct result of committing a low number of personal fouls per game. Hence, making a lack of depth inconsequential. The Mustangs will prove to be a tough out for any team in the country come March.
After reviewing the current college basketball betting odds, one can do a lot worse than making a small wager on SMU at 38-1 to win it all.
Wichita State Shockers (27-4): After losing last season's senior guard tandem of Fred VanVleet and Ron Baker, it seemed highly unlikely that Wichita State would be a top 25 caliber team like they've panned out to be. Remember, under the guidance of current head coach Gregg Marshall, Wichita State reached the 'Final Four" in 2013. Additionally, they entered the 2014 NCAA Tournament undefeated and as a #1 seed. Unfortunately, that terrific season came to an unexpected early run after they were upset by Kentucky in the round of 32.
As opposed to SMU, Wichita State is an extremely deep team that has seen 10 players average 12 or more minutes played per game. Conversely, and like the Mustangs, Wichita State is stout defensively, allowing just 63.0 points per game (#5 nationally) while limiting opponents to just 38.1% shooting (#17). Wichita State won't be in awe of the big stage, and if they're lucky enough to be assigned a favorable region, then keep an eye out for the Shockers.
Currently Wichita State is at odds of 40-1 to win the 2017 national championship. If you're looking for a reputable place to do your sports wagering, I would highly suggest checking out our YouWager Sportsbook Review.
Butler Bulldogs (23-6): Although Brad Stevens has moved on to be the Boston Celtics head coach, and their memorable 2 straight unlikely runs to the "Final Four" seeming like a distant memory, the winning tradition has carried on at Butler.
Regarding offensive style, this season's version of Butler basketball is in stark contrast to that of its 2010 and 2011 "Final Four" teams. Those past successful Butler NCAA Tournament teams were extremely deliberate offensively, very seldom chose to run, and on most occasions used the entire shot clock before hosting up a field goal attempt. In turn, they limited their opponent's offensive possessions, and in doing so were extremely frustrating to play against.
That's certainly not been the case during this 2016-2017 regular season campaign. Butler enters this week averaging a robust 77.4 points per game, and they've shot a stellar 48.1% from the field. The Bulldogs are way more athletic than they've been in years past. Offensive transition and quicker tempos are no longer foreign phrases to their players. When Butler brings their "A-game", they're capable of beating any team in the country.
A couple of sportsbooks presently have Butler at 66:1 betting odds to win the national championship. My suggestion is simple, wait for the tournament draw, and then make a small wager on Butler to win whatever region their placed into for one of your college basketball picks. You won't get them at 66:1, but they'll still have very attractive odds.
Staff Writer; Larry Jackson