Rwanda: A Renaissance Democracy.
(ThyBlackMan.com) I am a Jurist by profession but evidently-regurgitating democratic concepts as propounded by Western Powerful nations will not only be a failure on my part to adhere to what is truly "learned" but the most embarrassing part may be in the impartibility of notions to be grasped by an academic mind and those of the common man-the intended beneficiary of democracy as envisaged by any responsible Government in the modern world.
Aristotle, Socrates, Plato, Jean Jacques Rousseau, Abraham Lincoln led the World in the light that bore the principle tenets of a democratic state as expected by civilized people.
However, There are no fast and hard rules where scholarly arguments are concerned-"where one's opinion meets its end could be the genesis of another novel and brilliant idea-hence, the notion of "paradigm shifts".
Below are some of the reasons why I advocate for Rwanda as a Model African Democracy;
1. RWANDA COULD BE THE ONLY AFRICAN COUNTRY WHERE ORDINARY CITIZENS HAVE UNLIMITED AUDIENCE WITH THEIR PRESIDENT.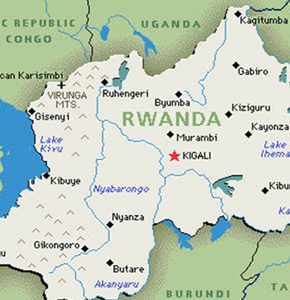 As questionable as it may sound, The truth of the matter is that in Rwanda,
The President is not a special human being.
Every Rwandan citizen can schedule a meeting with him provided that they do so in the right manner and by adhering to the right protocol.
Otherwise, There is no bureaucracy when one wants to meet President Paul Kagame. Political cadres are non-existent in Rwanda.
Actually, Rwandan legislation punishes those who act on behalf of the President illegally-it be Senior RPF Officials, No one has the right to decide who the President may or may not meet (except in cases where his security is at stake and in this instance-that is the job of the Rwandan National Secret Service (RNSS)).
It must be noted that there is also one day in each month dedicated to the Rwandan people-on this particular day, The Rwandan President meets "ABATURAGE"  in all Rwandan Provinces in a Public Stadium and answer all their queries-by providing direct/tangible solutions to their various plights where necessary or advising the complainants on the right forum to take where there is need to do so.
Others see him as the "Fountain of Justice" but he is not. His role is to merely ease the hearts of the general citizenry by listening to the problems on the ground. As the "First Citizen", It would be a blow on his part not to partake in the daily struggles that the electorates face for his tenure of office is conditional-to meet their demands and ensure that their pursuits of happiness are well grounded,
Not merely in the realm of "utopia".
2. KINYARWANDA AS A MEDIUM OF COMMUNICATION IN ALL SECTORS OF RWANDAN LIFE.
Previously, "French" dominated the official Rwandan life-it was the language used in court,  The language of instruction in schools,  The language of the media, etc….. To a larger extent, it had more to do with colonial heritage and the influence that France had on both Kayibanda and Habyarimana's regimes.
However, The majority of Rwandans were uneducated peasants who could easily be manipulated by middlemen who could act as interpreters.
Frankly speaking, Rwanda being a monolithic state did not have to adopt a regional trend all with the aim of conforming. The current Government, Having studied this problem opted that Kinyarwanda be the First Official language in Rwanda, Followed by English (the World's commercial language) and then French-all these languages reflect the history of Rwanda where as a result of bad politics-we have a large young population in the diaspora who may not be able to speak Kinyarwanda but may either do well with French or English.
How selfless of our Law-Makers?
All laws are published in Kinyarwanda and court sessions held in a similar fashion. Lawyers plead their cases in Kinyarwanda in all courts, Even the highest court of the land-the Rwandan Supreme Court. The idea is that those litigants who are unable to seek the services of a Lawyer may be able to exonerate themselves in a language they understand without meeting any legal technicalities that may arise from a language barrier.
Even more so, Government's policies are accessible and well understood by everyone without the need to be substituted by interest groups whose job are to dupe people out of ignorance. Corruption is equally reduced.
CONCLUSION
Whether Rwanda is a democracy or not is simply a matter of construction and perception. The underlying factor is that Rwandans inside the country are happy with the existing system. Perfect or otherwise, It has worked and other countries envy its fruits-a responsible governance style that has turned in small country in the heart of Africa with no natural resources into a beacon of hope that "YES, AFRICA ACTUALLY CAN" and a better Africa of tomorrow.
Staff Writer; Lionel Nishimwe
We are an ' ADVOCACY AGENCY' that specialises in DISPUTE SETTLEMENT in liaison with relevant 'LEGAL ADVOCATES'. Can visit our official "fanpage" over at Facebook; Lionel Nishimwe & Ngandu Consultancy.
May contact this brother at; lionelngayaboshya@gmail.com.