Michelle Williams, The Life And Career.
May 29, 2014 by Staff
Filed under Uncategorized
(ThyBlackMan.com) Michelle Williams started her career as an actress in her teens when she had to leave her family behind in order to pursue an acting career in Hollywood. But this move was never in vain as her acting career has paid her lots of fortune. Read below to find out how.
Early Life
Michelle Williams is the loving daughter to Larry and Carl Williams. She was born in the September of 1980 and together with her family, they moved to San Diego when she was only nine years old. Her interest in acting came as an influence from most of her friends who were taking part in small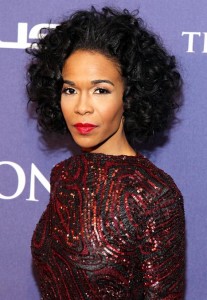 acting jobs. She decided to give it a try and see what would come out of it.
With a passion to pursue acting and to get formal education in the other hand, she decided to pursue her GED at home since in this way, she could still have time to pursue her acting career. At only the age of 15 years, the ambitious Michelle Williams got emancipated not because she had problems with her family but she wanted to give more focus and concentration to her acting career.
After leaving home at that tender age, Michelle Williams was lucky enough to land her first role as an actor when she played the role of a troubled teenager by the name Jan Lindley in the show Dawson's Creek. She was later to remain in this show from 1998 to 2003. Even though the show was known to make stars out of its teen leads, Williams had other ideas and she wanted to try out different things altogether.
Film Career
Michelle Williams had had her eyes fixed on bigger goals even when she was acting on the Dawson's Creek. She played various roles in a variety of movies ranging from horror such as 20 Years Later to comedy such as Dick. While still on a mission on searching where she would fit best, she discovered that she had much passion for independent movies. Since then, she has always been true to herself and she is very keen while choosing roles in movies.
Michelle Williams had to wait until 2005 for her to have her big break in the global film industry. This came when she took up a role as the wife of a gay rancher in the film Brokeback Mountain. This film did not only come with a lot of financial success but it also earned her first ever Academy Award Nomination for the supporting actress. This was also the same year that she made a big stride in her life by getting engaged to her co-star in Brokeback Mountain Heath Ledger. There union led to a daughter later on in October.
Recent works
Michelle Williams did not let the death of Heath Ledger put her down completely. She managed to come off the grief and is following her passions once again. In 2008, she took part in the Cannes Film Festivals where she promoted two films; Synecdoche and the Independent Film Wendy and Lucy. Later on she played a role in Shutter Island alongside Leonardo DiCaprio.
In 2010, she had a role in Blue Valentine alongside Ryan Gosling and this is the same year that she got nominated for an Academy Award for the Best Actress. Through the years, Michelle Williams have managed to retain her sense of self in her work and due to this she has managed to continue becoming more successful. We are yet to see some more great works from Michelle.
Staff Writer; LadyK
Gossip/Ent. Tips and Feedback to; LadyK@ThyBlackMan.com