We can't wait!
(ThyBlackMan.com) We can't wait, we can't wait, black men in the United States can no longer wait.  We can't wait for the next MLK, we can't wait for the next Malcolm and we can't wait for another Farrakhan. We can't wait for President Obama to have a black agenda; we can't wait for the results of the upcoming election. 
We can no longer wait.  We can't wait for someone to tell us to change, everyday our communities tell us that.  The violence, the single mothers, the dropout rates and unemployment tells us we must change and we can't wait.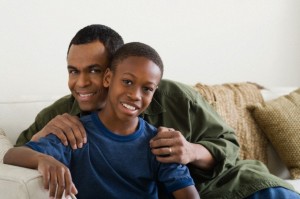 We must begin today, right now to improve ourselves, our families and our communities.   No longer can we allow our son's to only dream of being rappers and our daughters dream of being the next reality diva. 
Today is the day that black men must start to think intelligently about the way we live and what we are willing to accept in our community.   We have not done this, we squandered the million man march, and we squandered the growing economy of the 1990's.  We must have a focus on education, personal responsibility and a shared common interest.  
If we don't embrace the reality of this competitive world we will continue to bury our children, allow our families to face generational poverty and watch millions of our brothers and sister live under the bondage of the judicial system.
It will start with us; the black man, to change our surroundings into communities of hope, instead of neighborhoods of death and destruction.  It won't be easy, but it can be done if we one by one and day by day begin the work of rebuilding a community and laying the foundation for our future.
Staff Writer; Londre M. Gilkey