Ode to Brooklyn & Brooklyn Nets.
(ThyBlackMan.com) The Los Angeles Dodgers played their first game in Chevez Ravine on April 18, 1958, nineteen years before I was born in Methodist Hospital in Park Slope, Brooklyn. That being said I have never actually had a "hometown team" to follow. Growing up in New York City I had my fair share of sports franchises to follow in all of the major sports (by the way it's Jets over Giants and Mets over Yankees (suck) if you were guessing) but my heart was always in Brooklyn and WE (I always use "we" when referring to my birth place) didn't have a team of our own. that will officially change on opening night of the 2012-13 season. Excited, happy, thrilled, nervous, geeked, tweeked, don't describe how I feel when I imagine Atlantic Avenue on a Friday night in November with the Knicks coming across the bridge to do battle. Words would not do my feelings any justice but I will try.
I had recently watched for the second time a documentary on the former Seattle Supersonics and how their fans felt (and are still feeling) about the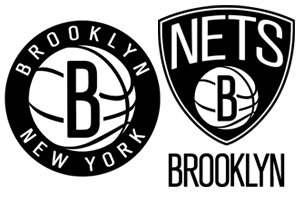 team being-some say stolen away- relocated to Oklahoma City. Fans and ex-Sonic players coming out to rallies in their green and gold inspired this column I must admit but I cannot relate. It would not be fair to assume I know how they feel because I was not around when Brooklyn's beloved Dodgers were shipped to the West Coast. Not only did the Dodgers leave a great city without a ball club (when baseball was king of the sports world and everyone lived and died with how "them bums"-Jackie Robinson, Duke Snider, PeeWee Reese-did) they proceeded to win a World Series championship one year after arriving in La La land and have won four additional titles since. How do you think that felt to the baseball fans that were left holding their blue and white hats with the B on them. Not good is my only guess. 
My father and mother were teenagers living in North Carolina during 1958 and didn't think anything of the move, they wouldn't move to the city until 1965 two years after Major League Baseball would grant New York another franchise. This one would be located in Queens (that isn't Brooklyn by any stretch of the imagination) and named the Metropolitans or Mets for short. My father, Charlie Suggs, loved the game and passed it down to my brothers and I. He liked the Yankees but allowed me to root for whoever I wanted and in the spirit of competition I chose the Mets at an early age and still have not let go. I even had a part-time job working at the old Shea stadium. I never had that same level of commitment as a basketball fan for the Knicks and followed the Nets from all the way in New Jersey (Jersey might as well have been in Asia compared to New York City as far as I was concerned as a kid).
The Nets weren't good but they weren't the Knicks, everyone's favorite team in my neighborhood. I bucked the trend of following what was considered "cool" all of my life thus the career in journalism but this latest "new thing" I have to admit that I am all in on. The Brooklyn Nets have got me by the heart strings as corny as that may sound. 
The Nets won't be good (they were 22-44 during the '11-'12 season) but that means nothing to me now that they are five blocks from where I grew up. If they don't resign all-star point guard Deron Williams (doesn't look good, he's from the Dallas area) to go along with some good young players like center Brook Lopez, guard Marshon Brooks and forward Kris Humphries (enough with the Kim Kardashian jokes already) those 22 wins might be cut significantly next season.
No lottery pick in this year's draft because we traded it to Portland for Gerald wallace (Why God? Why?). No shot at a playoff spot in the foreseen future. Doesn't matter to this hometown boy one bit. My town fianally has a professional team to call it's own again. Worse case scenario we're good for at least two or three impromptu Jay-Z concerts. Holla.
Staff Writer; Donnell Suggs
One may also connect with this talented writer via twitter; Suggswriter  and also facebook; D. Suggs.