Global Africa Politics & Business: For Africa It Is The Best Of Times And The Worst Of Times.
(ThyBlackMan.com) When thinking about the continent of Africa and the upcoming opening of the United Nations General Assembly (UNGA) in New York City, I was reminded of the famous opening to Charles Dickens' novel, A Tale of Two Cities.
"It was the best of times, it was the worst of times, it was the age of wisdom, it was the age of foolishness, it was the epoch of belief, it was the epoch of incredulity, it was the season of Light, it was the season of Darkness, it was the spring of hope, it was the winter of despair, we had everything before us, we had nothing before us, we were all going direct to Heaven, we were all going direct the other way."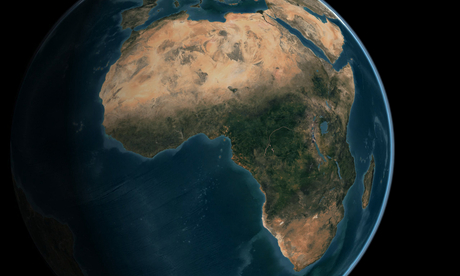 I have worked in Africa for several decades at the highest levels and found most of my work very frustrating because Africa is not prepared to engage with the U.S. properly.
Africa is woefully unprepared for any substantive investment from America and Americans.  Every head of state, African governor or African citizen I encounter always wants to talk about getting American investment.
My response is always a quick, "why would a successful businessman risk his capital by investing in Africa?"  "Please make the business case."
They are stunned by my pointed response.
Why would I invest in Africa when I have never been to your country; I only hear about war, famine, and corruption from the media about the continent and your country?
In economic terms, capital tends to flow where there is a reasonable expectation for profit.
I am fully aware that people from all over the world are doing good business in Africa, but there must be a structural transformation of how Africa is viewed around the world.  And this must begin with Africa!
This is where I put the blame a hundred percent at the feet of Africa and their leaders!
My dear friend and former Congressman, Dave Brat hosts one of the best events annually that focuses on Africa.  His annual African CEOs Summit at Liberty University in Lynchburg, Virginia should draw the attention of every African embassy in Washington, DC.
It is attended by over 500 people and has CEOs from major industry sectors as speakers.  And every year Africa comes woefully unprepared for this moment that could be its finest hour.  The event is October 10-12.
One of the top priorities of any head of state is to be the cheerleader-in-chief.
As heads of state from all over the world are about to descend on New York City for the opening of the UNGA, I have a simple question to ask, especially from Africa.
When African leaders come to the U.S., they all flock to all of the usual white organizations like the U.S. Chamber of Commerce, the Corporate Council on Africa, and various civil society groups.
But then they talk to people like me privately they want me to get investors for their country.
It reminds me of a man who wants intimate relations with a woman, but never wants to take her to dinner.
I challenge my African friends to show me the video or the photos of an African leader meeting with top Black entrepreneurs about the continent in general or their countries specifically.
I have worked with three U.S. presidents and I have a thorough understanding on how to effectively manage a presidential schedule while on an overseas trip.
Where a president spends his time shows you what he values. Period.  End of discussion.  I don't want to hear how busy he is.  If an African president saw value in meeting with top entrepreneurs, he would make it happen!  No more excuses!
Let's be very blunt and honest, Africans see more value in meeting with the mzungu man than they do with people like me, but when they get into trouble they want to run to the diaspora and say, "brotha, we need you."
I have told African heads of states and various African diplomats that there are two phases to effective engagement with the U.S.
The first phase is what I call the awareness phase.  Who am I and why am I here?  This is the chance for an African president to tell the American people about the opportunities to do good business in their country.  This is the chance to let Americans know that their country is open for business.  This is a chance for the head of state to build relationships with influential Americans who you may never see in the American media.
People do business with people they know.  Americans don't know Africa, they don't know your country's leadership, they don't know your ambassadors!!!
Africa continues to crave the shiny objects.  They want photos at the White House, they want meetings with the Congressional Black Caucus, who are useless, they want to bask in the glow of being called Mr. President or Your Excellency.
Africa has no constituency among the American people and until that changes, Africa will never have the type of mutually beneficial relationship with the U.S. they so rightfully crave.
Why should American politicians or businessmen care about Africa?  Africa, has not spent the time or the money to make the business case for a new type of engagement with the U.S.  And until they do, it will continue to be the best of times and the worst of times for Africa's relationship with the U.S.
In America, you must have third party validators and other respected Americans constantly putting Africa's priorities before decision-makers.
The second phase is the call to action.  Now that you know about me and my country, here are the three things I need from Americans; I want to invite you to visit my country and I am prepared to arrange substantive meeting with my government at the highest levels; I want you have regular interactions with my U.S. ambassador; and I want to introduce you to some of your fellow Americans who are currently doing good business in my country.
With the seven coups that have taken place in Sub-Saharan African over the past three years, Niger, Burkina Faso, Mali, Chad, Guinea, Sudan, and Gabon I see a change taking place on the continent.
This gives me a glimmer of hope that a positive change will occur on the continent of Africa.
Africa is finally standing up to their former colonial masters from Europe and the U.S.  They are saying that their relationships with the world needs to be redefined in a way that treats them more like a partner versus a colonial state.
When in the U.S., African leaders must speak directly to the American people, not just members of Congress or the White House.
Africa must tell their own story and not assume radical liberal media like CNN will tell the real stories about the promise of Africa.
I encourage any African head of states or any African Diplomat to make a counter argument to this editorial and I will personally get it published in a U.S. media outlet.  I dare you!
It is truly the best of times and the worst of times for the continent of Africa.
Staff Writer; Raynard Jackson
This talented brother is a Pulitzer Award nominated columnist and founder and chairman of Black Americans for a Better Future (BAFBF), a federally registered 527 Super PAC established to get more Blacks involved in the Republican Party. BAFBF focuses on the Black entrepreneur. For more information about BAFBF, visit www.bafbf.org. You can follow Raynard on Twitter; RealRaynardJ; on Gettr: RaynardJackson.
Can also drop him an email at; RaynardJ@ThyBlackMan.com.