Radical Liberal Newspaper Proves Republican Martin Brown's Point.
(ThyBlackMan.com) Last week the radical liberal Washington Post newspaper had one of their self-identified journalists, Ian Shapira do a hit piece on one of Virginia Governor's, Glenn Youngkin, agency heads.
In the reporter's feeble attempt to embarrass the Younkin administration, he ended up proving the very point the Youngkin official was making, that DEI was indeed dead!
No one ever accused radical liberals of being smart, but I digress.
It all started with Martin D. Brown's speech at Virginia Military Institute (VMI).
Brown serves as the Commonwealth of Virginia's Chief Diversity Officer and Director of the Office of Diversity, Opportunity, and Inclusion.  He is a seasoned political hand and has served in previous Republican governor's administrations.
VMI is a public senior military college in Lexington, Virginia and is the oldest public senior military college in the country.  It is called the West Point of the South.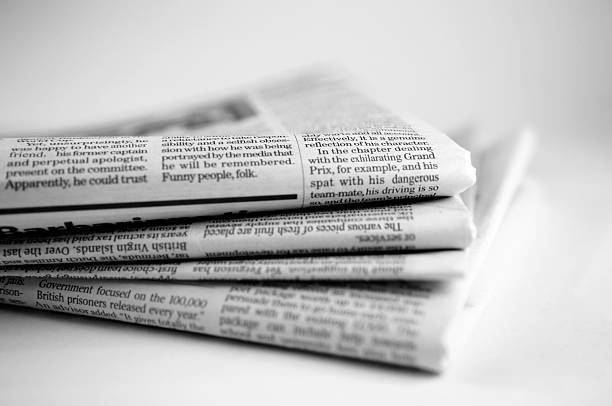 The school has had and still has some issues involving race when it comes to the Black community.  This should not be surprising being that Virginia is considered the "cradle of the Confederacy."
Virginia and VMI have made tremendous progress on the issue of race and the Youngkin administration is doing its part to continue that trend.
I would consider Youngkin one of the country's top governors, not just because we are fellow Republicans; but because his policies and personnel reflect the true diversity of the Commonwealth of Virginia.
I watched Brown's hour-long speech and was mortified how the reporter totally and thoroughly took Brown's remark waaaaaaaay out of context.  It was stunning how Brown's remarks, if viewed in context, conveyed a totally different meaning than the reporter's description.
The first half hour of his speech dealt with leadership and how diversity strengthens it.  It was well into the second half of his speech that he even brought up the issue of DEI!
What Shapira did was nothing short of journalistic malpractice and he owes Brown and Youngkin both an apology; but I wouldn't hold my breath!
Brown stated that "DEI is dead."  He should have said, the way radical liberal Democrats practice DEI is dead.  Yes, he should have gone there!!!
What this radical liberal reporter conveniently left out of his hit piece was why Brown's office was established in the first place.
Youngkin's predecessor, racist Ralph Northam, created the cabinet-level position of chief diversity officer in 2019 after photos came out of him in his medical school yearbook in blackface.  To this day Northam has not apologized and in order to buyoff radical liberal Black politicians he created this diversity office so he would not be forced to resign.
FYI, the rank and file in the Black community wanted his resignation, but as usual, Black elected officials sold out their own people for a symbolic gesture.
So, don't get it twisted, Northam had no love for Blacks.  He had his road to Damascus experience only after he got his hands caught in the proverbial racial cookie jar.
Similarly, extreme radical liberal president, Joe Biden has done the same thing.  He has totally perverted the whole notion of diversity to the point it has become unrecognizable.
I know of which I speak.  My Godfather, the late Arthur Fletcher, actually wrote the law that became affirmative action.  It started out as the Philadelphia Plan under former President Richard Nixon and morphed into what we now know as affirmative action.  He was called "the father of affirmative action."
I sat at his feet for more than twenty-five years of my life listening to all of his behind-the-scenes stories of how the bill came to pass.
Fletcher was a Black Republican and one of the highest-ranking Blacks in the Nixon administration.  Nixon appointed him to be the Assistant Secretary of Labor.  He went on to work in the Ford, Reagan, and George H.W. Bush administrations.
I think most people across the political spectrum can agree on diversity and inclusion; but it's the equity piece that radical liberals have perverted.
Look no further than Biden's own press secretary, Karine Jean-Pierre.  Even my Democrat friends who work in the White House will admit privately that she is unqualified for the position and concede that she was only hired because she was Black and lesbian.  She is totally incompetent and hurts the cause of diversity.
Phil Washington recently withdrew his nomination to head the Federal Aviation Administration (FAA).  He was lambasted by the members of the Senate Commerce, Science and Transportation Committee for having no aviation experience whatsoever.
Colorado Judge Kato Crews, a magistrate judge in Denver who was nominated by Biden to a district court seat, couldn't answer basic legal questions before the Senate Judiciary Committee.
It is clear that these Blacks were not qualified for their respective positions and were only chosen because they checked a "diversity" box.
This is why Youngkin removed the word "equity" from Martin's agency and replaced it with "opportunity."  There is absolutely no room in our country for equal outcome, but plenty of room for equal opportunity!!!
So, to Gov. Glenn Youngkin, please do not back away from this fight.  Brown has created an opportunity for Republicans to have an open discussion on this issue of diversity.  Let's embrace the fight but let's do it on our terms, starting with a public embrace of Martin D. Brown!
Staff Writer; Raynard Jackson
This talented brother is a Pulitzer Award nominated columnist and founder and chairman of Black Americans for a Better Future (BAFBF), a federally registered 527 Super PAC established to get more Blacks involved in the Republican Party. BAFBF focuses on the Black entrepreneur. For more information about BAFBF, visit www.bafbf.org. You can follow Raynard on Twitter; RealRaynardJ; on Gettr: RaynardJackson.
Can also drop him an email at; RaynardJ@ThyBlackMan.com.