The Pro-Criminal Politics of Urban America.
(ThyBlackMan.com) Jesse Jackson once stated: "There is nothing more painful to me at this stage in my life than to walk down the street and hear footsteps and start thinking about robbery. Then (I) look around and see someone white and feel relieved."
This unfortunately is a reality. Not just for Black folk but for many, especially in urban areas. Since 2019 and last summer, there has been a rise in crime in many cities. Not jaywalking or shoplifting (which may also be on the rise) but rather violent crimes such as carjackings, shootings, assaults and murders. From New York to Portland and Philadelphia to Atlanta, DC and Minneapolis, violent crime is on the rise. The reason for this is simple: first there is the laissez faire soft on crime approach that resorts to ending cash bail for violent criminals and last there is the defund the police movement afloat in a large corpus of major urban areas. In Minneapolis, police department statistics show that total violent crime in in the city between July 22, 2020, and March 28 was up 22% from 2019 and that between Dec. 11, 2020, and March 28 of this year, murders in the city rose 46%. In New York city, the surge in crime resulted in a 97% jump in shootings and a 45% surge in murders from 2019. According to the Manhattan Institute for Policy Research: "Through December 27, 2020, the number of murders was up 41 percent from 2019 and 53 percent from 2018. Shooting victims were up 103 percent from 2019 and 109 percent from 2018; shooting incidents rose 97 percent and 104 percent. In gang-ridden precincts, the spike was even more startling. In Brooklyn's Brownsville and Bedford-Stuyvesant neighborhoods, there were 170 percent more shooting victims in 2020 than in 2019 and 151 percent more shooting incidents. Murder was up 94 percent in these parts of Brooklyn."
Recently in Austin, Texas, a female college student had her door kicked in and was shot and killed in her own apartment. This is on the heel of an increase in Asian American hate crimes in the city. In similar trends can be seen in Atlanta where murders have increased 80%, aggravated assaults including carjacking's are up 47%. From the period of the first of January to February 20, there were 18 homicides in Atlanta and shooting incidents and robberies were up 32% and 17% accordingly from the same time frame 2020. In Minneapolis, a year were the pandemic and BLM riots occurred, violent crimes rose by 21% and by the end of January 2021, crime statistics data demonstrated a 250% increase in gunshot victims. Philadelphia already has observed around 120 murders this year and last week a mass shooting (not reported by mainstream media because they were black) left seven people wounded of which three are reported to be in critical condition. The same can be said of Chicago and Washington, DC.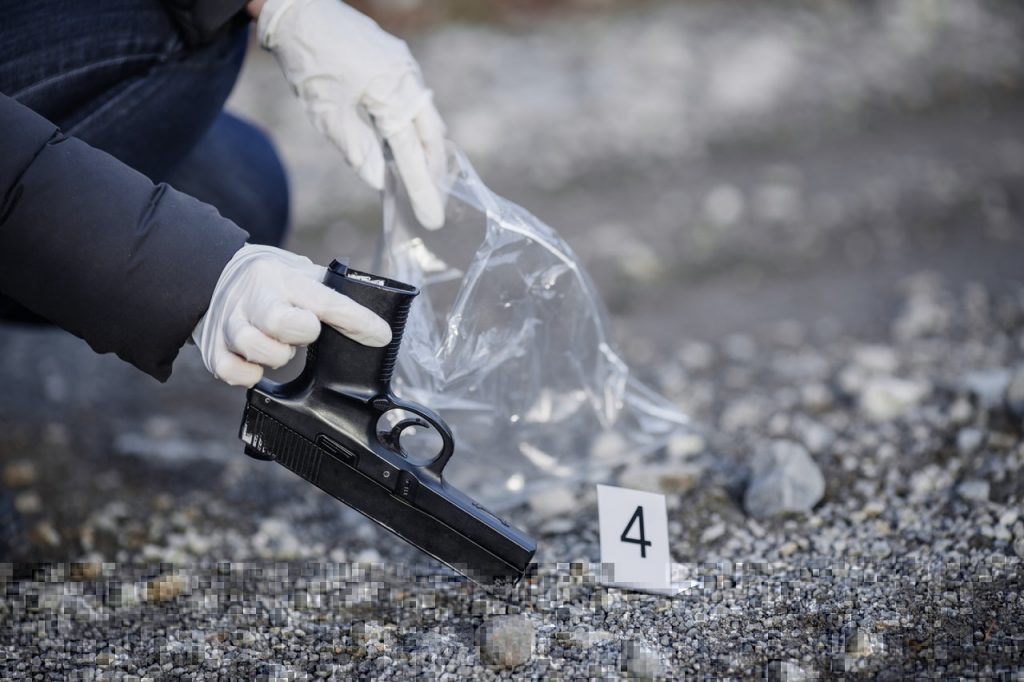 In Chicago, it is being reported that 2021 has been the deadliest in 4 years. Recently a 58-year-old Vietnamese man was out for a walk was punched in the head from behind by a man holding a baseball bat staring at him. Around the same time in Chicago, At least 15 people were shot (another mass shooting not reported by mainstream media) of which two died at a party. Not to forget that according to Chicago Police data compiled from Jan. 1 until March 29, there have been over 424 carjacking's in 2021. The same can be said of DC. On March 23, two teenage girls ages 13 and 15 were charged with murder after allegedly assaulting 66-year-old Mohammad Anwar, a Pakistani immigrant with a taser and killing him during an attempted carjacking. After this, another mass shooting happened in the city in which two were killed and three others were wounded. Like Chicago, carjacking's are off the charts in DC with at least 19 last I checked in the city this year according to D.C. Police. In Minneapolis, there has been a 301% increase in carjacking's from 2019 to 2020. Carjacking's are up more than 343% in Washington, D.C. and have increased by more than 100% in Chicago, New York and Philadelphia. This month in Atlanta, an 82 year-old black man had to fight off a young black man to keep him from stealing his car.
Now this is not to rag on Black people, but it is a call to arms for we as Black people to stand up and address these issues in our community. Ever since the Marist Black Lives Matter Organization came on the scene, demanding an end to the nuclear family vowing to destroy the patriarchy, the need for Black men and fathers to stand up and defend our neighborhoods has never been more needed. Fathers are the most critical resiliency factor in success in the development of young children, especially boys. But to say such has become as taboo as quoting Martin Luther King Jr. saying "I have a dream that my four little children will one day live in a nation where they will not be judged by the color of their skin but by the content of their character" or reaffirming that "that all men are created equal." In the current environment, let cats the likes of Ta-Nehisi Coates or Ibram X. Kendi call it, these sentiments pronounced by Dr. King are anti-racist. Easy for them to expound such, seeing that their amassed wealth doesn't see them out in these streets like regular Black folk. But who am I to judge? Seems like I missed the class suggesting that nothing says protest like stealing TVs, robbing Footlocker for Nikes and burning down small black and immigrant owned local businesses.
One would conclude that cities are inherently dangerous compared to other parts of the nation, and I would agree. However, what we have seen since the pandemic and BLM riots over the past year is the result of a much more devious and sinister plot and is a direct consequence of political policy. Given what we know about crime and the statistics maintained on crime in the United States, several things are evident. Studying data compiled in the National Crime Victimization Survey (NCVS), we know except for Asian Americans, most crimes committed by people is race is a factor, is directed toward their own. This is true for whites, Blacks and Latino/Hispanic communities. Also, we know that nearly 62 percent of the victims attacked by whites were white in 2018 compared to 70 percent of victims attacked by blacks were black. This should tell you something. What? Criminality is a problem more for blacks regardless of race than any other ethnic group. To continue, 44 percent of victims attacked by Hispanic/Latino are Hispanic/Latino and 60 plus percent of victims attacked by Asians are white. As the Prescott News reported: "The odds of a black person attacking a white were 48 times greater than the odds of a white attacking a black. Blacks were more likely to attack people of every other race more often than they were attacked by them: 47 times more likely to attack an Asian than vice versa, and 3.6 times more likely to attack a Hispanic." This is what Jesse Jackson was echoing. Fact is that 80 percent of folk who attack blacks are black and 33 percent who attack Asians are black, more than any other race/ethnicity.
Alot of black folk scream fckd the police when we need to be screaming fck the government, we can handle our own. But we don't and wont. Until we move toward taking pride in ourselves as men and reinforce the notion that a criminal is a criminal and must be dealt with as such regardless of race, we will continue to be given blackeyes by the most despicable living in our communities. We need to stop protesting on behalf of criminal beligerents who we all know if they pulled the same act on cops on us we would have dropped then on the principle. We must say that some people cannot afford bail, yet at the same time some folk need to be locked up and the key thrown away. Makes no sense why a New York city man with 12 prior convictions, including attempted murder, should be released with no bond only to attack and stab an Orthodox Jewish Family while walking in the park. A man freed on bail two weeks early for armed kidnapping and an assault case should have never been allowed to walk the streets of Philadelphia and shoot a man dead while walking his dog. And by the way, prosecutors offered a plea deals for the 13 and 15 year old girls accused in the fatal D.C. carjacking that resulted in the death of Mohammad Anwar.
It is advocated that such is implemented in the aim to end systemic racism. This all sounds good on paper, but in the long term, with police budgets reduced, and police maybe thinking it would be better not to risk a career catching a case and being branded a racist by taking calls from mostly Black neighborhoods, the only folks that will suffer will be folks who are poor and my complexion.
Staff Writer; Torrance T. Stephens
You can follow this brother over at; Daily Thought Crime. Can also purchase any of his books over at; Amazon – TTS Books.