Maximize your business revenue with these money models.
(ThyBlackMan.com) Irrespective of the business type you are in what matters is how seriously you do it and what do you make out of it. These days' tough competition and smart customers have made it difficult the way you wish to do business. Rather one has to adapt to customer's requirements and do business the way it pleases to them. However one thing that is true is that the best and the fastest way to increase your business revenues is through your customers so pay attention to them and get moving. When a customer buys from you it displays that they trust you and therefore it is important for you retain their trust as well as look for more and better ways to serve them. This will help you to increase your transactions since more and more customers would purchase from you. It is totally upon you what you perceive through the existing market and how well you maximize your business revenue by adapting the right models.
Let us discuss few here and see how they can impact your business revenue.
Expand your market through adding complementary services to existing product line
Whatever you are selling in the market to your customers is right but you need to think of what additional services you may offer to your customers. For example if you are in a confectionery and household grocery items business you may think of offering your customers a free home delivery which will be an add on service to them which they will like and would give you more business. In similar manner a home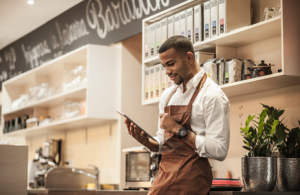 repair business may service commercial market with the same team and tools without getting to do much more and this way they will grab more business and would increase their revenues.
Increase your prices
If you know your products and services better and know that it sells you can increase your prices and at the same time educate your customers about the advantages, benefits and the result you provide to them. Share with them the reason of increase in prices – increased manufacturing costs, customer service, better raw material, better support etc.
Up Sell
If you are confident about your products and services it is time that you educate your customers about higher end products/ services to attain better results and more satisfaction. You need to do a better assessment of your customers needs and at the same time also give them a superior experience and satisfaction when they come to you for purchase.
Cross Sell
Many businesses have multiple product line and services and this is the time when they need to identify their customers' needs and pitch for an alternate / additional product or service which can be of use. Always remember that if customer has a need for it than he/she will buy it if not from you than someone else than why not you take the chance and position a product/service which you already have in your business line.
Increase your market area
At many times a business targets a particular area and segment however they never know that they can always expand their horizons to other sectors and areas where they can get acceptability. As and when you think of generating better revenues never restrict to a particular segment or areas broaden your vision and horizons.
Go for sales agreements
When in market keep your eyes and mind open for partnerships and agreements. You never know that there may be certain business which can easily position your products and services as it compliments their line of business. For e.g. a hardware company can easily position software products to its customers. So explore these avenues and never hesitate to explore such partnerships.
There are many ways through which you may increase the span of your profits and revenue and it is necessary to explore and keep trying new thing. Whether it is t play with pricing, bundling your products and services properly, Reduce, increase or simply waive off delivery charges, offers and discounts and many more such things which can play a big deal when it comes to your business. Simply work around different things and see there may be small things which can make a big difference in your revenues and business expansion.
Staff Writer; Sherry Carter
Have Tech News? Hit me up at; SherryC@ThyBlackMan.com.